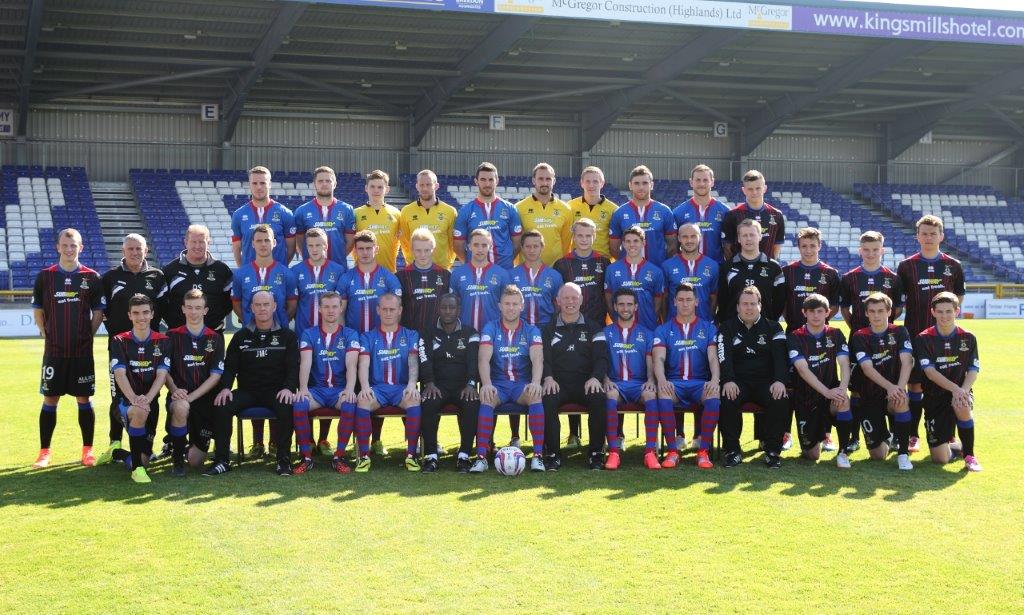 Caley1885
05: Full Members
Content count

26

Joined

Last visited
Community Reputation
17
Good
Maybe Peterhead should take a punt on young Hoban on loan for a season. Good experience for the young lad.

I'm in agreement with that. He is definitely no better than what we currently have. If Fonners does go then that should act as a catalyst for Cameron/Hoban to push on and fight it out for the number one jersey. However I think the latter will go out on loan.

Mark Ridgers according to his wifes pal - then there was 6 !

Fort William to the Championship ....a leap to far one thinks !!!

Alistair Stark, Andrew Macrae and Daniel Hoban - all from U20s so not quite transfers but signings nevertheless.

I don't think it is about having someone with bottomless pockets - its about having someone at our club who understands the principle of, the elasticity of demand !!!

http://www.ross-shirejournal.co.uk/Sport/Football/Ross-County-chairman-upbeat-as-slashed-season-tickets-prove-hit-with-fans-01062017.htm At least one club cares about its fans! Or could it be that a very astute business man is looking to capitalize on the failings of its local rival.Probably a bit of both. Will somebody please wake up and smell the coffee!!!!!

Well the longer the board remain silent the more likely that Foran will remain in post. I do believe he requires a strong and experienced number two if we have any chance of bouncing straight back. Daniel had Mr Miyagi , Luke Skywalker had Yoda but who will guide Foran and ICT, back to the Premier League ????

I suspect that we will stick with Foran and an experienced No2. As we ponder this inevitability , let us look at the fates of the twenty managers with the worst win percentages in the SPL since season 1998/99 and ultimately relegated the SPL teams they managed :- 10 were sacked (before or at end of season) 2 resigned 1 club went bust 1 retired 1 decision yet to be announced. 5 managed relegated team in 1st division Of the 5 that led their team in the 1st division :- None secured promotion back to the Premier League 4 were sacked 1 left to manage a bigger club Hopefully Foran can buck the trend and be the first relegated manager ,who features in the top twenty managers with the worst win percentages in the SPL since season 1998/99 , to secure promotion.

Barry Smith Dundee in the season 2012-13 had a premier league win rate of 11.54% which is worse than Richies whose win rate is closer to 17%. However in his defense his Dundee team may not have been prepared for the SPL as the were only promoted after Rangers went into Administration.

http://www.youthfootballscotland.co.uk/component/k2/item/19389-dons-beat-caley-on-rainy-day.html

A young ICTFC u20s lifted themselves of the foot of the table with a 1-0 victory over the Buddies at a cold Grant Street Park. ICTFC dominated the first half and could have been 3 or 4 up if it hadn't been for the woodwork. However St Mirren nearly took the lead early with a shot from 5 yards which brought an excellent reflex save from young Hoban. ICTFC took the lead in the 24th minute with Jason Brown claiming the honours. The second half saw the Saints on the ascendancy but ICTFC held on to claim all three points and a clean sheet. The U20s themselves have been on the ascendancy, 2 clean sheets in the last 3 games and only narrowly losing against Celtic 1 nil on Friday. Indeed the boys have only lost 1 in the last 8 games. Now 14 points of the top of the table when once we were 14 points of 2nd bottom. Well done lads

Half time in Paisley ICTFC U20 getting beat 4-2 . Not good.