If you know your History 
Friday night Footie returns to the Highlands with a bang as new club The Rangers visit the Tulloch Caledonian Stadium for the first time in their short history, the game kicking off at 19:45.
They have made a meteoric rise to fame since their inception, climbing through the leagues in four years and getting to the final of the Scottish Cup. It's a touch of Gretna revisited. Unfortunately for them, like Gretna they also failed to win the cup at the hands of an Edinburgh club. They do look pretty slick though, having tailored their needs for each division as they made their way into the Premiership and they now have a squad capable of challenging most with Mark Warburton leading the way.
Richie Foran has been named Manager of the Month for September after turning the fortunes of his slow starters around. However, we all know the repercussions of the curse of the Manager of the Month. Sounds like an adventure from Scooby Doo. Yikes! Come to think of it, have you ever seen Richie Foran and Shaggy in the same room? Me neither.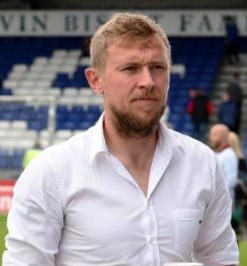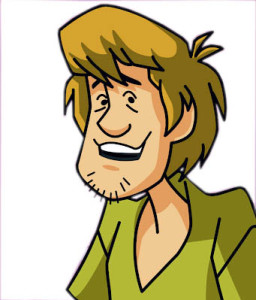 Immortal Howden Ender has given us this fabulous whirlwind history lesson to rival Charlie Bannerman's Against All Odds
This could be entitled the Inaugural meeting of the "Young Firm" of Scottish football. Both teams having painful and traumatic experiences in the not too distant past. Both teams are lamenting and many still grieving for the teams that they did support, whose existence was sadly terminated. Caley were even called "The Rangers of the North".
Caledonian Thistle F.C. was formed in August 1994 by the merger of Caledonian and Inverness Thistle who had been members of the Highland Football League since 1885.The league restructured in 1994 to four divisions of ten teams each. The merged clubs were elected in to the Scottish Third Division. The club's name was amended to Inverness Caledonian Thistle F.C. in 1996 at the request of Inverness District Council. Many still refer to the team as Caley or Thistle. They rose through the divisions at some speed, given their finances and many teams trying to halt their rise, especially when initially promoted to the SPL.
The original Rangers came into existence in 1872, 13 years before the Inverness giants. The Rangers Football Club PLC entered liquidation on 31 October 2012.  Sevco Scotland Ltd later changed its name to The Rangers Football Club Ltd. The new team, The Rangers FC started off life, akin to ICT, in the Scottish Third Division in the 2012-2013 season, a mere 18 years after Inverness. Due to their superior finances they climbed the leagues far quicker than ICT and made it this season.
So Inverness Caledonian Thistle and The Rangers FC take to the park to on Friday 14th October 2016 in the first ever league meeting between the two clubs. Sadly I suspect that there may be as many old Caley and Thistle diehards (and their families) in the Rangers End as there are in the Main Stand and The North Stand.
The two previous outcomes of meetings between the new clubs have been Scottish League Cup affairs. Inverness hammering Rangers 3-0 at Ibrox in October 2012 and Rangers scraping a fortunate 1-0 win in September 2014. In their history Inverness have only met the old Rangers team in League encounters and, at home, it does not make good reading with Rangers winning 8 and Inverness 1 and two drawn. The only ICT win was in December 2006 (Live on Setanta Sports !!) and the match was an all ticket SELL OUT. Nacho Novo scored for Rangers from the penalty spot (Craig Thompson was at it even then) before Darren Dods equalised. And many will recall the winner screamed in by John Rankin in the last minute. And we all had a fleeting look at the wondrous SEBO.
We have a better record at Ibrox, winning three and drawing four of the thirteen encounters. My own personal lasting memory has to be the injury time penalty winner by Iain Black in March 2009. And Zjebi-Zadi was MotM and David Proctor won the penalty, drawing a foul from Davie Weir who was sent off. And Rangers were frightened by the pace of Dougie Imrie and Eric Odhiambo. It was fair rocking in "Brechins" that night.
Going back to the Howden End days memories fade back to 18 February 1984 when the mighty old club known as Rangers visited Telford Street Park on Scottish Cup duty. A crowd of 5,500 packed in to watch Rangers win 6-0. Somebody called McCoist scored a brace that day and somebody called Billy Urquhart played against his old team. He should have stayed in Wigan !! I fail to recall any great Inverness Thistle v Rangers encounters although that was probably reserved for Brora Rangers.
And finally on the trip down memory lane – we simply can't leave out the initial Scottish Cup meeting with the old Rangers. A quarter final moved to the "neutral" ground of Tannadice Park in Dundee, on the 9th of March 1996. A crowd of 11,296 was in attendance (an estimated 5,000 from Sneck) when Rangers were the "visitors". Rangers won 3-0, with Brian Thomson scoring an own goal and a certain Paul Gascoigne hitting a double. I can only suggest that you read the account made by Pele Paterson in his book "Confessions of a Highland Hero" - "We were Third Division and they were Champions". That was one feckin hoore of a weekend.
Hopefully the thought of the forthcoming Betfred Cup tie with Celtic will be a distraction and the Joey Barton debacle lingers on and on. Rumours are rife that Joey has put a pony on Inverness winning 2-1. That is certainly worth a wee gamble although it is unclear whether he is purely doing this out of churlish malice. Rangers have had what only can be described as an inconsistent start to the season and are clearly struggling to identify a starting eleven. The Central Belt Bluenoses however appear confident that Rangers have a clearer starting XI and expect to line up in a 4-3-3 formation. Wes Foderingham should keep his place in goals ahead of veteran Matt Gilks. James Tavernier and Lee Wallace will start in the two full-back positions. Rob Kiernan missed the last few games with an injury but looks likely to start. Kiernan and Wilson appear to have claimed the first-choice centre-back pairing (unfortunately) despite the arrival of experienced but aging duo of Clint Hill and Philippe Senderos. Andy Halliday should start in defensive midfield with Joey Barton missing (or running scared of Ross Draper). Jason Holt provides a lot of energy in the middle of the park and should keep his place whilst Niko Kranjcar impressed against the Plastic Whistle. Kenny Miller is likely to start up front as the target man with Martyn Waghorn operating as the wide forward from the right. Barrie McKay, to me the big danger, will keep his place on the left.
If that is the Rangers line up then we need to go wide and offensive. Both Wallace and Tavernier are prone to leave their defensive duties and will leave space up front. Personally I would go with Fisher up front, if he has shaken off his knock, rather than Doumbuoya. Keep Draper "in the hole" behind him  Tansey and Polworth to hold central midfield. I have not been impressed by Tansey this season but this is a "shop window" and I expect him to put in a MotM performance. Two wide players are a must and it looks like it will be Mulraney and King to start with. The back five pick themselves. McKay and Tremarco will be tested by McKay (need to check with CaleyD about the spelling). We certainly went backwards at Hamilton but escaped with a point, leaving us on a 5 game unbeaten run. That has led to Richie Foran being awarded the coveted Manager of the Month Award. Let's hope that his lucky shamrock can ward off the curse that the award has placed on previous ICT Managers. And a 2-0 win would take us into the Top Six and ahead of Rangers on goal difference. But three points and a scabby one goal win will suffice.
Shaggy Richie looks ahead to the game........