Is there a goal at the third time of asking?
After the big win on Tuesday night, it's Gary Naysmith's Queen of the South that come North looking to keep Inverness out of the play-off zone on Saturday with a 3:00pm kick off.
It's the third time the clubs have met this season in the Championship and both previous games had the same outcome, no score draws. The first one at Inverness saw Queens get the better of a 0-0 scoreline but with Inverness content on sorting out their defensive frailties, it beckoned the start of a new defensive era, one where we stopped shipping comedy goals and started to build from the back. The return game at Palmerston was closer in terms of superiority but the result remained the same.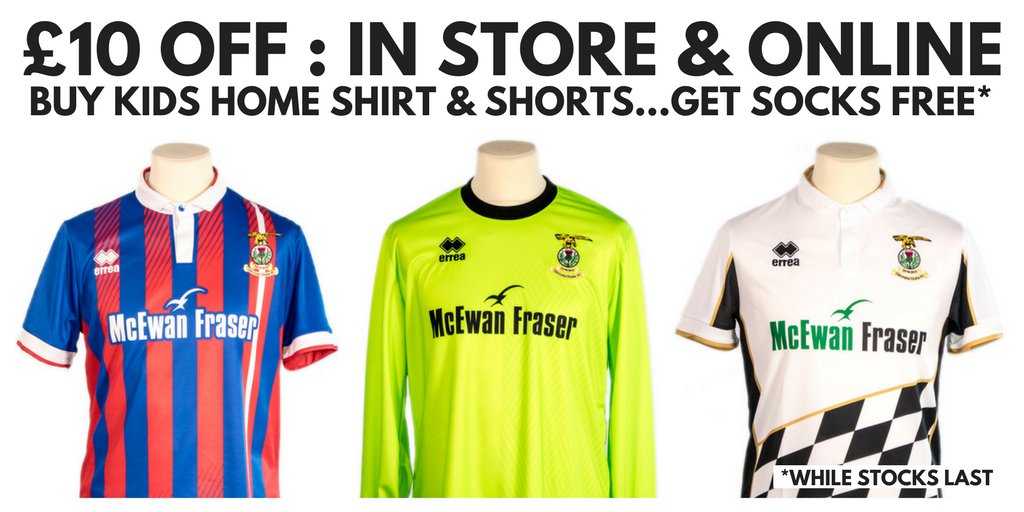 Inverness got their shooting boots on in midweek with an excellent win over the Bairns. Oakley, Bell, Mulraney and Baird all scored to banish the narrow defeat at Paisley to the recycle bin. It was a swashbuckling performance in the first half that saw the Bairns blown away as Inverness consolidated their mid-table position. Jake Mulraney was in sparkling form, his pace was awesome and let's hope he recovers from his knock to make a start on Saturday.
Queens had a fruitful visit to Livingston and came away with a 1-0 win to jump over them in the League, albeit on goal difference. Chris Kane was the man that made the difference with a first half goal.
The clubs are more evenly matched in terms of goals scored and conceded than they were the last time they played. We have started scoring and shored up the defence and have closed the goal difference gap to four. Queens (for 33 against 27) Inverness (for 26 against 24)
Carl Tremarco is back on the injury list with a suspected hamstring injury, the heavy pitches and busy schedule being blamed for his problems. He will be scanned before the extent of the injury can be gauged. Jake Mulraney was also subbed against Falkirk as a precaution after taking a knock. No David Raven to call on now, but Riccardo Calder did well when he came on against the Bairns, both in defence and going forward. Collin Seedorf is an option but he is another coming back after a recent injury. Up front Nathan Austin could return after his niggle at Paisley although he missed the Falkirk game.
Queens have had recent injury problems of their own and will be looking to get back to full strength before some of their loan players return to parent clubs. James McFadden has left the club looking to play abroad. This was their team that played in the 1-0 win at Livingston that saw Queens jump into fourth place in the Championship:-
Martin, Rooney, Brownlie, Kerr, Mercer, Murray, Thomson, Rankin, Dykes, Kane, Dobbie (Bell 90). 
tm4tj prediction:- Any club with a natural goal scorer like Stephen Dobbie has to be taken seriously. Despite the lack of goals in the earlier tussles, there is plenty of players on both sides capable of knocking one in. We had three strikers scoring against Falkirk and Mulraney notching his first for Inverness. So things are looking up. I'll take our in form strikers to get more goals in this one and edge closer to the top zone.
In case you missed it, here are the goals from the Falkirkgame with all three strikers scoring.