Dundee Utd -V- Inverness CT - Sc Cup - Preview
---
Cup Quarters
Back down to Tannadice for the second part of the two game Arabfest as we face Dundee United in the quarter final of the Scottish Cup, having lost the first installment 1-0 on Tuesday night in a very close Championship encounter.
30th May 2015. A day we never thought would be possible. One that is etched on the minds of all Caley Jags fans, right up there with Feb8th 2000. So, here we are again, the prospect of returning to Hampden for a Cup Semi-Final and with it the opportunity to earn a few bob.
Dundee United have confirmed that there will be a cash gate at the Cup game. Cash prices are set at Adults £20, Concessions £10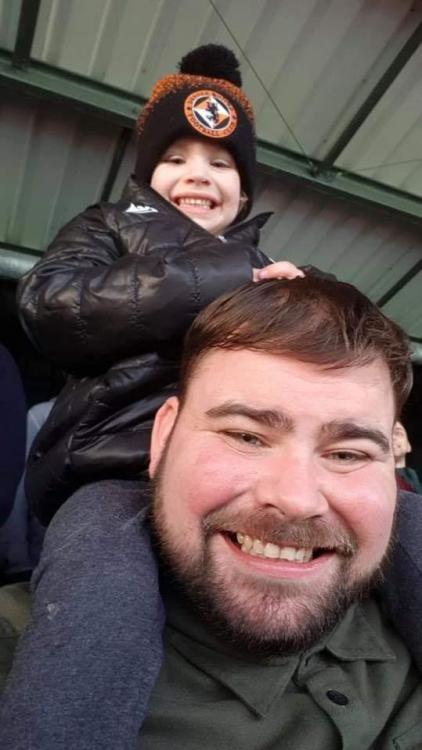 The @feddusc are holding a minutes applause in the 31st minute of tomorrow's match in memory of, loyal United fan, James Jack. 
We'd ask all #ICTFC supporters attending tomorrow's match to to share in this mark of respect 



This tribute to James is from the Federation of Dundee United Supporters Clubs.
With great sadness, the Dundee United Family lost one of our finest a few weeks back when James Jack sadly passed away aged just 31.
In tribute to James on Sunday before the game against Inverness there will be a march from The Snug Bar at 3pm to Tannadice to which all are invited.
In addition there will be a minutes applause held during the game at the 31st minute in remembrance of a true gent .
RIP James Jack 
Tuesday night saw John Robertson trying to rest some of his creaking squad. Tom Walsh and Anthony McDonald missed out through injury with Carl Tremarco and Jamie McCart on the bench. The only goal of the game came from the penalty spot after Coll Donaldson went through the striker. Nicky Clark put Ridgers the wrong way and that was enough to win all three points.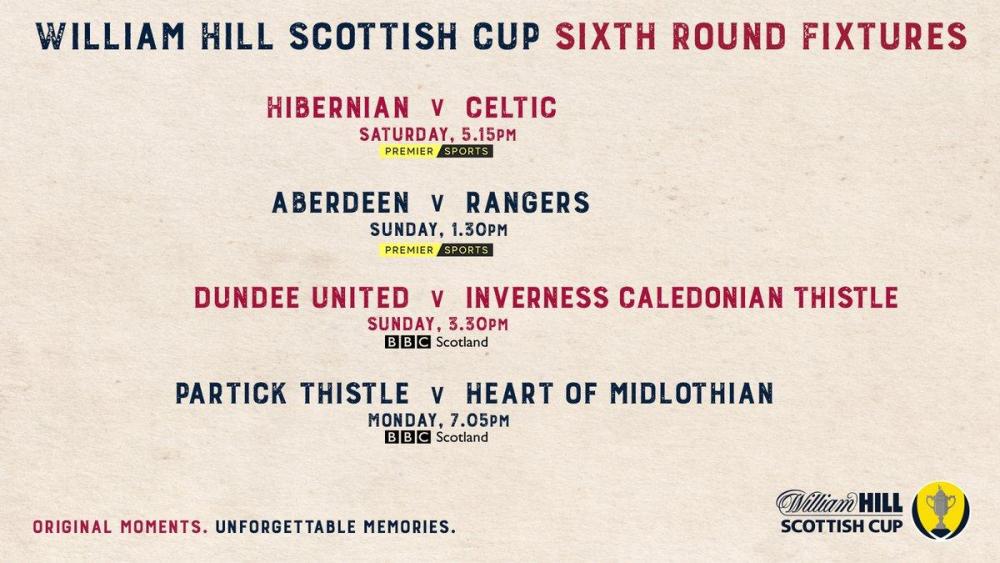 United are expecting a big crowd for this tie with allegedly upwards of 6000 advance ticket sales already off the shelf. A trip to Hampden for the semi-finals will be the reward for the winners and more importantly, especially for Inverness, a wee financial boost for the coffers of our cash strapped club.
The other ties in the round begin with Hibs v Celtic. Now that's an interesting one, what with Brenda Rodgers leaving and Neil Lemon arriving at Parkhead. Might even be worth watching just to hear the songs. Oh the banter!  The game ended Hibs 0-2 Celtic (Forrest, Brown).
Aberdeen v Rangers, another injury strewn fixture should have some wonderful poetic chants. I expect a few renditions of "Who's that lying over there......." with witty retorts of "Sheep shagging bastards."
I suppose we'll just have to go with our elongated stereotypical Highland reserve and long standing erstwhile chant of "Give me an I..........."
The Partick v Hearts game. Will the "Red and Yellow" drown out the "Hearts Hearts Glorious Hearts". It's down at Tynecastle they play. Would you believe it!
The draw for the semi-finals will take place immediately after the Firhill clash on Monday night.
I would be more concerned if I were a Dundee United fan after the performances of both sides last Tuesday. While we rested two or three, United with their lush depth of squad went for the points. They achieved that although we could easily have picked up a point with some better finishing or choice of ball around the box. Carl Tremarco and Jamie McCart will surely return to the back four giving us a more familiar look. Tom Walsh will be a major blow should he not recover though.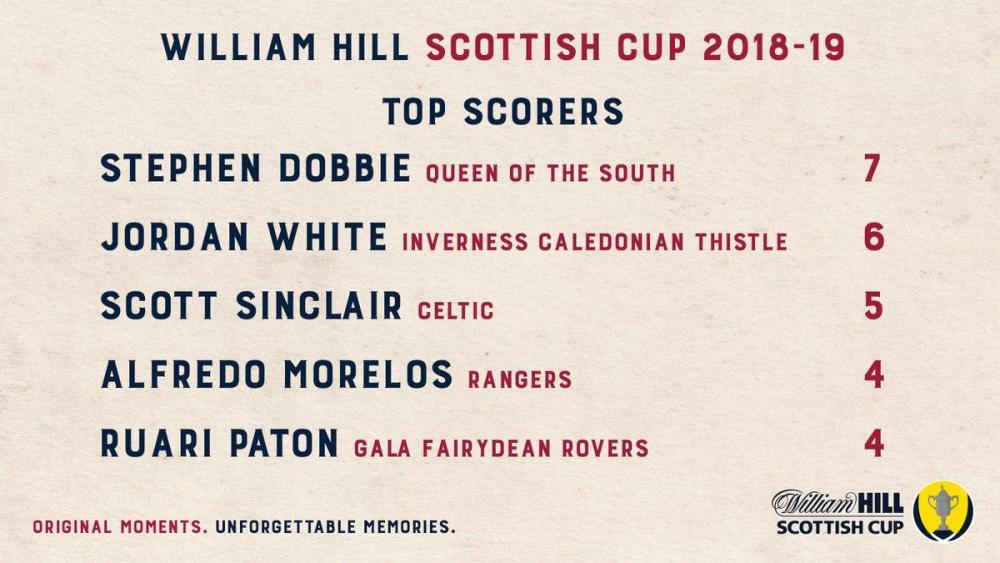 It turns out that the much maligned Jordan White is one of the top scorers in the Scottish Cup this season. Who knew?
The big man has his knockers (ooh err missus), but he has been knocking them in in the cup, a hat-trick against Edinburgh City helping the cause.
Leader Stephen Dobbie is out of the competition, so let's give Jordan our support and see if he can top the scoring charts, starting with a couple at Tannadice on Sunday.
Inverness have major doubts over the fitness of Tom Walsh and Anthony McDonald has a groin injury. Jamie McCart should be fit enough to resume with the squad but defender Kevin McHattie is out after suffering a couple of injuries in midweek. Knee and shoulder problems will sideline him. Listen to Robbo ahead of the cup game at Tannadice......
Robbie Neilson will be without centre back Frederic Frans and Calum Butcher. Frans will be out for around six weeks with a groin injury. Rachid Bouhenna will return to bolster the squad.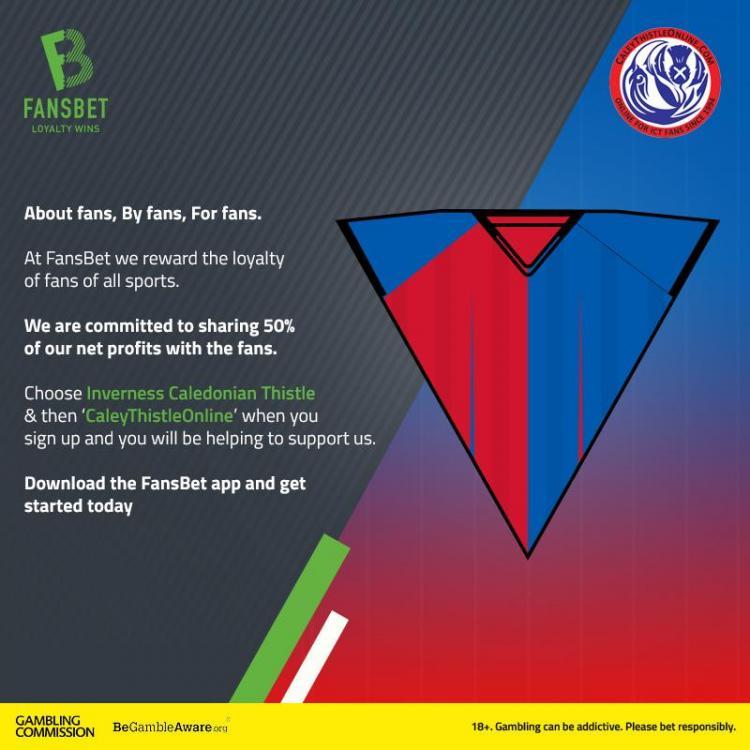 If you like a wee flutter, our site partnership with FansBet can offer you something. Just click on FansBet to get started.  "Remember to select CaleyThistleOnline when you register and you'll be helping us support ICT fan causes."
FansBet are partners with Supporters Direct Scotland and already have many impressive stories of giving back to and empowering fans, ranging from funding away travel, share purchases, backing safe standing projects and many more. You can read some of FansBet's Giving Back stories on their blog at https://blog.fansbet.com/fansbet-giving-back/partners/fan/
Always remember to adopt safe gambling and responsible policies.
 
---
1