Chirpy Chirpy Cheap Cheap?
Where's yer money gone........ where's yer money gone, far far away. Middle of the road and this early in the season sees our first six-pointer as table toppers and financial deficit champions Dundee United visit the Caledonian Stadium in the Ladbrokes Championship. That's only £3 million more than ours. It's a top end clash where a home victory would put the cat back amongst the pigeons. Defeat will be not welcomed and a draw will keep the status quo.
Where's yer money gone........ where's yer money gone, far far away

Ogren or Ogre? Whilst we find it difficult to bring players North on our paltry wage offers and poor crowds, United are being heavily backed to get into the Premiership this time round with wages of £4m at Tannadice alone accounting for a 39% increase of £1.13m. At least they get reasonable backing in the stands to help, but it's still well short of what they are dishing out to keep the likes of Shankland, McMullan, Reynolds, Sow and Pawlett on the books. In fact, Shankland's wages are allegedly not on this deficit as he signed in July. At least he will be a saleable assett when he gets them to where they want to be before being whisked away by a bigger cheque book. Staggering to think what he is costing££££££.
You can read more about the financial disparity between the clubs on the report from BBC Sport https://www.bbc.co.uk/sport/football/50214653
A week ago we had a disappointing day at Greenock going down 2-1 to a Bob McHugh brace while Mitch Curry countered for us. That was a great chance to get right on the heels of United but we blew it in spectacular error strewn fashion. However, last time out we recorded an excellent 2-0 win at Palmerston, a venue that United were thrashed 4-0 at 10 days earlier. Well taken goals from Aaron Doran and Nikolay Todorov sealed the points in a difficult encounter where the defence turned up and the forwards did what forwards are supposed to do.  Check these out..........BOOM BOOM!
United had a difficult time overcoming Dunfermline Athletic last weekend when we were struggling at Greenock, but they saw off the Pars 2-0, thanks to first half goals from £awrence Shankland and Nicky C£ark. The Pars came back strongly and had plenty of possession, hitting the crossbar, but United held on for the points. On Tuesday night they overcame Partick Thistle and who else but £awrence Shankland did the damage, his 17th goal of the season already, although once again their opponents had the lions share of the ball and created plenty of opportunities to take something from the game. So, even at home, United are content to forego possession and hit on the break. Be warned, that's what undid us in the play-offs.
Here's something for you to watch while your tatties are boiling..... Take a bow Ross Grant
Sean Welsh is out long term. James Keatings missed out at Palmerston with no news prior to that game of any injuries, so presumably he was rested with the artificial surface forcing him to take a sabbatical. Those who saw him at Morton thought he was not fully 100%, so that makes sense. He will be available for the United game. Coll Donaldson will play with ear muffs as the sad Arabs prepare to boo him when the ball goes withing 25 metres of him.
The Arabs have money to burn apparently. Well it's nearly time for Guy Fawkes, so lets build a bonfire. Plenty of options for them with their big squad so won't make much difference who is in and who is out....... unless it's £awrence Shankland I suppose. However, defender Troy Brown missed out last week but could return although Mark Conno££y is not fully fit yet.
Other fixtures this weekend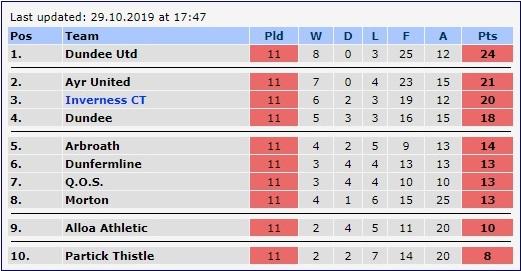 Dundee 2-1 Morton (Friday)
Arbroath v Alloa Athletic
Ayr United v Partick Thistle
Dunfermline v Queen of the South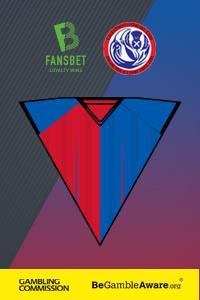 If you like a wee flutter, our partnership with FansBet can offer you something. Just click on FansBet to get started.  "Remember to select CaleyThistleOnline when you register and you'll be helping us support ICT fan causes."
FansBet are partners with Supporters Direct Scotland and already have many impressive stories of giving back to and empowering fans, ranging from funding away travel, share purchases, backing safe standing projects and many more. You can read some of FansBet's Giving Back stories on their blog at https://blog.fansbet.com/fansbet-giving-back/partners/fan/
Always remember to adopt safe gambling and responsible policies.