McCall's at the wheel.....
Its been a turbulent week or two at both clubs as Partick Thistle come North on Saturday, bottom of the Championship, to face Inverness Caledonian Thistle at the Caledonian Stadium in a 3:00pm kick-off.
Gary Caldwell was, unsurprisingly, the first managerial casualty in the Championship. Only six games in, but the board at Partick had seen enough and replaced him with Ayr United manager Ian McCall who has led the Firhill side before. Wow! McCall has gone from second top to bottom overnight, that's some drop. Alan Archibald also returns to Firhill as McCall's second in command. And, surprise surprise, we host McCall's Partick on Saturday as they languish bottom of the Championship with no wins in six games and only two points. Good enough reason to sack Caldwell if you ask me? To add injury to insult, they were dumped out of the League Cup in midweek by Celtic who put five past the Maryhill Magyars. No surprise there, but really!
On top of all that, a Partick Thistle fans group - backed by ££££££ EuroMillions ££££££ winner Colin Weir - says it has made an offer to take control of the Championship club. 

~~~~~~~~~~~~~~~~~~~~~~~~~~~~~~~~~
***LATEST ICT NEWS***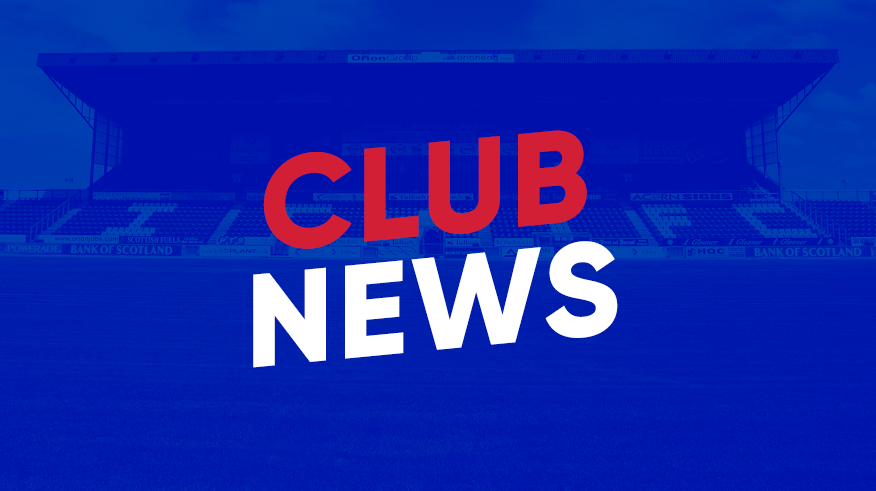 It's been a hectic couple of weeks off the park at the Caledonian Stadium as well with an EGM being called and Chairman Graeme Rae resigning along with Director Alan McPhee.
Full statements can be read on the Official ICTFC site EGM ~~ CHAIRMAN 
Congratulations to Mark Ridgers who hits another ton today. 100 not out for Mark!
~~~~~~~~~~~~~~~~~~~~~~~~~~~~~~~~~

Back on the park, Caley Stan is yer man this week as he shuffles the pack for us......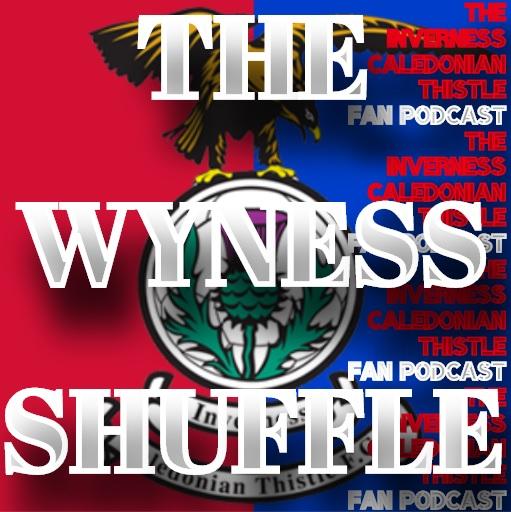 And he said, don't forget to get your WYNESS SHUFFLE fix is right HERE
Ian Holland McCall, known as 'Corky' or 'Jobby' depending on your perspective, walked off down Maryhill Road in April 2011 to confront his personal demons. He had left behind a Thistle side that was ready to push for promotion, but wasn't able to hang around to enjoy the culmination of his 'five year plan'. Jobby found himself out of the game for three and a half years, resurfacing at an Ayr side who were languishing in ninth place in League One in January of 2015 and taking them up through the play-offs in that same season. They went straight back down, but returned a year later as champions, much stronger, and raced to the top of the Championship where they remained in contention until the end of February. With one of the lowest budgets in the league, and bereft of the core of last season's team, learned observers were unanimous in their conviction that Ayr would not come flying out of the traps again this year. But they did, and with five wins in their opening six matches, Corky's star approached the heights it had reached back in 2003, when the man became too big for the club. An old flame came calling, and he strolled back up Maryhill Road into her welcoming arms.
Caley v Jobby
McCall may or may not have defecated in Simond Stainrod's suede brogues, but Caley Thistle have definitely been shitting all over Jobby's teams for the past 22 years.
Honours started out evenly with two draws and a win apiece in season 1997/98 - 33 year-old McCall took Clydebank up that season while Steve Paterson, five years his senior, got to grips with the third tier. Rivalries renewed a year later when we joined the Bankies in the old Division One, but they were on their knees and we had beaten them four times before McCall jumped ship to Morton – the last of those a 4-1 win in which Barry Wilson scored the last Scottish league or cup goal of the 20th Century.
A 2-0 win at Cappielow in the spring saw us do the clean sweep over Jobby that season, and it is a damning indictment of our marketing department that we didn't secure a lucrative sponsorship deal with Andrex as a result.
Revenge was to follow, as McCall's journey round Scotland's lower league crisis clubs concluded with a 13-month stint at Airdrie during which his side won three of the five ties against us, including a painful 6-0. Airdrie went on to finish second whilst hurtling towards liquidation - an incredible achievement for which McCall was rewarded with a proper job at Falkirk.
McCall assembled an excellent side at Falkirk in 2002/03 with a frontline of Lee Miller, Owen Coyle and Collin Samuel and snatched three points early in the season in Inverness when two late goals overturned Ross Tokely's opener. But as the season progressed, it became clear that Steve Paterson's side of Mann, Robson, Christie and Wyness were well equipped to challenge them for the title. By the time the two sides were due to meet again at Brockville in December, we were just a point behind them at the top with a further ten points separating the nearest challengers.
Sadly, the football public was to be deprived of the spectacle of these two men, with their unbending commitment to attacking football, facing off against each other for the Division One title. Both had rejected the advances of newly installed Dundee United chairman Eddie Thompson the previous month, but Paterson joined Aberdeen in the run up to that Brockville tie, with McCall accepting an improved offer from Thompson the following month. At this point, i would like to inroduce this never before seen footage of Steve Paterson and Ian McCall together at the height of their rivalry: When Jobby Met Pele.
John Docherty and Graeme Bennett took charge of the 1-1 draw that followed, and we didn't see Corky again until we joined him in the SPL 18 months later in the dying days of his brief flirtation with the top flight. We stayed up while he stayed down, we gave him a wave on our 'First Division Tour', and didn't clap eyes on him again until last season when we thoroughly owned his Ayr side with five wins and two draws.
All of that gives us an all-time score of Caley 15, Jobby 8, with 8 draws, and the fecker still owes us for the pot of paint he kicked all over the tunnel in 1997.
Partick Thistle
I cover the history of this fixture here.
Last season the games were tight, we won three of them with our sole defeat largely self-inflicted. On paper, Caldwell did decent business over the summer, bringing Scott Fox, Kenny Miller and Dario Zanatta among others, but he left them at the foot of the table with just two points from five games. By all accounts, he had lost the dressing room after a series of fall-outs with senior players and in those circumstances you might expect to see an immediate bounce following the removal of the manger, but Thistle were done 3-0 at home to Dunfermline under the caretakers. McCall took charge of his new side for the League Cup Quarter Final tie at Parkhead on Wednesday night - the 5-0 drubbing that resulted is largely irrelevant to our game on Saturday.
Boardroom Banter
Both clubs are either going to the wall or on the verge of being taken over by Russian oligarchs depending on who you believe. Go to the pub and speak to Grassa Bennett's/Gerry Britton's mates for details.
ICT Team News and Tactics
James Keatings remains out after tearing ankle ligaments while Brad McKay and Mitch Curry have returned to training. The absence of Keatings prompted Robbo to tweak the shape to accommodate Miles Storey rather than bringing in Roddy McGregor as a like-for-like replacement. While this frustrated some fans, I would expect him to put out the same team and shape that dominated Queen of the South last week, with Sean Welsh and James Vincent in the centre of the park and Storey running channels to create space for Walsh and Doran. Jordan White will be Jordan White. Please be nice to him.
Prediction
Inverness Caledonian Thistle 0 Partick Thistle 1
Why?
Jobby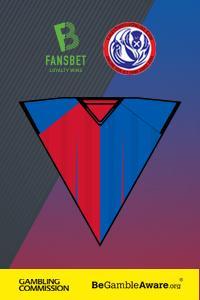 If you like a wee flutter, our partnership with FansBet can offer you something. Just click on FansBet to get started.  "Remember to select CaleyThistleOnline when you register and you'll be helping us support ICT fan causes."
FansBet are partners with Supporters Direct Scotland and already have many impressive stories of giving back to and empowering fans, ranging from funding away travel, share purchases, backing safe standing projects and many more. You can read some of FansBet's Giving Back stories on their blog at https://blog.fansbet.com/fansbet-giving-back/partners/fan/
Always remember to adopt safe gambling and responsible policies.