Extraordinary Movement
It's a home game this Saturday at the Caledonian Stadium as Queen of the South visit on Matchday 6 of the Scottish Championship with the prospect of an upcoming EGM looming large.
MrCaleyJag is your previewer this week and here is what he has to say on the visit of the Queens.
As the song goes it has a bridge and a castle and given ICT's recent run of results you'd be forgiven as a home fan in hoping that the Caledonian Stadium can be made a fortress as well. That's certainly the hope of the locals as they welcome Queen of the South on Saturday 21st September.
In a fairly drab match last week away to Dunfermline, the visitors managed a plucky 1-0 win through a Sean Welsh penalty in the 87th minute, signs possibly that the team have that extra bit of persistence which they lacked last season that resulted in so many draws. Whatever the reason it was a much welcomed three points especially away from home to keep ICT in touch with Dundee Utd and Ayr at the top of the table. Even at this early stage of the season momentum is key and something that has lacked in recent seasons for the home side. Here's Sean tucking away the penalty last week.
Queens make the long trek north to the home of football in the highlands on the back of their first league win of the season last week. A Faissal El Bakhtauoi goal saw the score line finish 1-0 in their favour against a Morton side who had showed indifferent form also. The Queens fans will be buoyed by the result and will be hopeful the win can be built upon. With the prolific Stephen Dobbie in your side, anything is possible.
~~~~~~~~~~~~~~~~~~~~~~~~~~~~~
RIP Fernando Ricksen who is at peace now after suffering at the hands of MND. He carried this wretched disease with great dignity and courage and is now free from his living hell.
~~~~~~~~~~~~~~~~~~~~~~~~~~~~~
What's in store at the EGM will be revealed to all shareholders on the 3rd October and this is the worrying first sentence that will set the tongues wagging; and a following paragraph: "The Board of Directors of Inverness Thistle and Caledonian FC trading as Inverness Caledonian Thistle FC (ICTFC) is committed a sustainable future for the Club."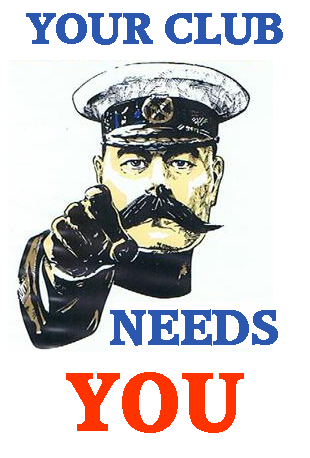 "The Board of Directors is convening an Extraordinary General Meeting (EGM) as an open and transparent forum for all shareholders to be briefed on our current issues and challenges, as well as consider some new proposals and other possible options.  This open forum will also permit other Shareholders and potential benefactors to demonstrate their support for the Club.  As there have been talks with a number of individuals and businesses over the last few months, it is the Club's position that in the interest of transparency, the Shareholders should be updated about these talks, (where confidentiality allows) and therefore, an EGM is seen to be the reasonable platform for this." 
The full Club Statement can be read here https://ictfc.com/club-statement-on-3rd-october-2019-egm
So, a rather ominous statement from the club, and despite our apparent run of form on the pitch, it's behind the scenes where issues are ongoing. I don't know what the public of Inverness expect or want, but if they would like to see a relatively successful club on the field of play then they need to get off their arses and get down to the Caledonian Stadium to help fund this. Unfortunately full-time clubs don't prosper with the meagre attendances alone that blight our Stadium.
It's the same as any other facility/business 'Use it or Lose it'.
Some pleasant news for a change and it's that John Robertson will be inducted into the Scottish Football Hall of Fame. There's an article on the OFFICIAL SITE regarding this so it's congratulations to John.
Robbo insists it's business as usual on the park and after a steady start to the season we are looking to build on that and keep the pressure on the top two, Dundee United and Ayr United. Inverness sit third in the table on 10 points, just two points adrift of the top pair.
We suffered a blow last week ahead of kick off when James Keatings was injured in a training incident with Charlie Trafford the day before the game at East End Park. James has since undergone tests and it appears he has suffered ankle ligament damage and will be out for a few weeks. That's disappointing for James as he was beginning to show his value on the park with goals and assists.
Inverness will be without Brad Mckay and James Keatings, both out longer term. Mitch Curry is getting close to being ready to resume playing. I expect the team will be along similar lines to the past couple of Championship games. Sean Welsh could start and the only other alteration that is a possibility would be the inclusion of Nikolay Todorov. Roddy MacGregor is also doing his prospects no harm with his lively introductions.
Here's Johnny.................. OFFICIAL PREVIEW
Allan Johnston has no fresh injuries to deal with and is confident of taking something from this game. In the first game last season up here Queens came from behind to snatch all three points and he will be looking for more of that determination again. Last season there were two draws and a win apiece.
~~~~~~~~~~~~~~~~~~~~~~~~~~~~~~~~~
Other Championship fixtures today, all 3:00pm kick off
Alloa Athletic v Ayr United
Dundee Uited v Arbroath
Inverness CT v Queen ot South
Morton v Dundee
Partick Thistle v Dunfermline Athletic
~~~~~~~~~~~~~~~~~~~~~~~~~~~~~~~~~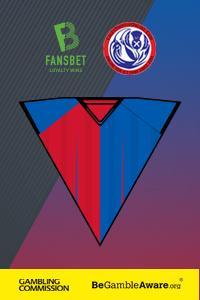 If you like a wee flutter, our partnership with FansBet can offer you something. Just click on FansBet to get started.  "Remember to select CaleyThistleOnline when you register and you'll be helping us support ICT fan causes."
FansBet are partners with Supporters Direct Scotland and already have many impressive stories of giving back to and empowering fans, ranging from funding away travel, share purchases, backing safe standing projects and many more. You can read some of FansBet's Giving Back stories on their blog at https://blog.fansbet.com/fansbet-giving-back/partners/fan/
Always remember to adopt safe gambling and responsible policies.