Cold Comfort at Tannadice
A perishing cold and breezy March afternoon brought Inverness down to Tannadice to face Dundee United as our season hangs by a solitary thread, the IrnBru Cup thread. 
Defeat today coupled with an expected Dumbarton win over Brechin will plunge us into dangerous territory with a top four finish highly unlikely.
It was pleasing to see that Coll Donaldson and Nathan Austin were deemed fit enough to make the bench along with Jake Mulraney, Riccardo Calder Aaron Doran and Daniel Mackay. Charlie Trafford comes in to midfield with Connor Bell reinstated up front. Brad Mckay partnered Gary Warren at the heart of the defence.
United had Paul McMullen, Scott McDonald and William Edjenguele on the bench with midweek goal scorer Matty Smith keeping his place in the starting XI.
A crowd of 4772 put their winter woolies on to brave the elements.
Connor Bell got the ball rolling and Inverness were first to get into gear in a bright opening spell but it was United that threatened first, Tremarco blocking Mikkelsen. Vigurs put Oakley through on goal at the other end but Harry Lewis denied him. Gary Warren had a header cleared off the line after Lewis misjudged a cross and Oakley had the loose ball blocked behind for a corner which United managed to clear. Good spell for the visitors.
Polworth found Oakley inside the box and he had another effort blocked as we kept the pressure on the home defence.
Just past the half hour and Inverness got the lift they needed when our talented midfielder Iain Vigurs headed home a Liam Polworth corner and United can have no complaints as Inverness have taken the game to them at every opportunity, a complete reverse of our midweek fail.
Vigurs was leading by example and he fired a long effort that keeper Lewis managed to hold.
Five minutes before the break and Mark Durnan prevented Connor Bell from knocking in Oakley's cross. Would have been a tap-in for Bell had Durnan not intervened.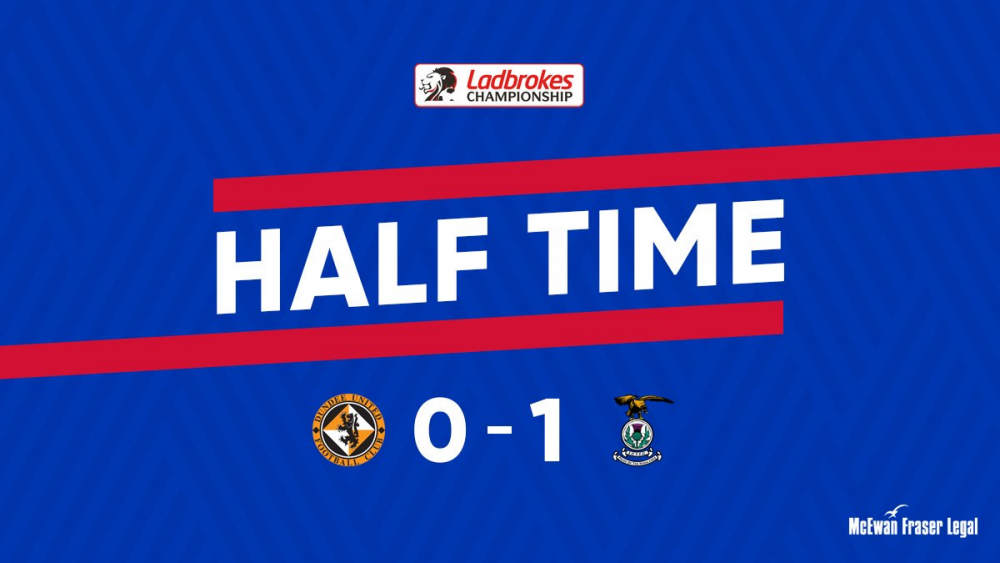 It had been a good first half for Inverness who were able to exploit space behind the United defence with Iain Vigurs outstanding. Seedorf and Trafford both took heavy knocks in the first half and we will need to see if they will be back out for the second forty-five. Oakley had been wasteful so far, would that come back to haunt us. With the half time challenge going to team ICT by 6-4, the teams were back out for the second half with United replacing Quinn with Macdonald.
Lewis saved from Vigurs and Chalmers as the second half got underway, and it was following the same pattern as the first half.
Vigurs collected a booking as he halted a United burst forward. How often have we seen this turn into a red card this season.
On the hour, United got an equaliser when Mikkelsen on the stretch knocked a ball to the back post back across goal and in from a Jamie Robson cross.
Jake Mulraney replaced Charlie Trafford with twenty minutes left and United took Matty Smith off with Paul McMullen coming on as they looked to find a winner.
Doran replaced Bell with ten minutes left as Vigurs fired a shot over the bar as we tried to get our noses in front once more. He almost made an immediate impact, bit his goalbound effort was blocked and United forced a corner at the other end as they broke up the park.
Mark Ridgers had to look lively to tip shots from McMullan and Flood  over and Inverness made their final change with Nathan Austin replacing George Oakley.
Austin offered Mulraney a chance but he shot over and that was about it as the game ended a point apiece.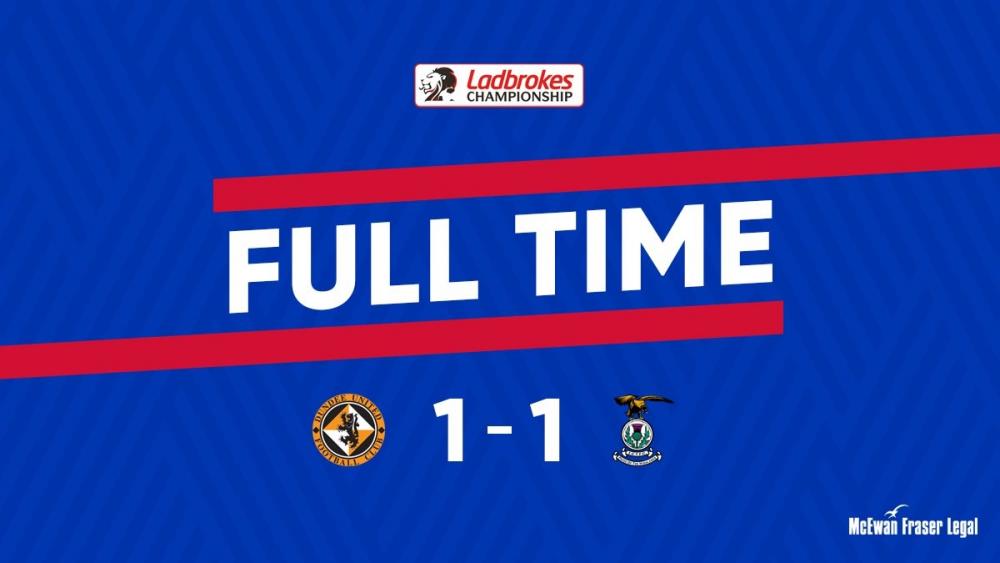 RIG thought "we were best serve throughout by Warren, Bell and Tremarco as our standouts. Bell brings a real energy to our attack buzzing all over the place to try and support Oakley whilst Tremarco is much more solid at LB than Calder. If we want to win the Challenge Cup next weekend we will need to up our performance again but I'm not too sure if some of these players have much more to give". Iain Vigurs was prominent  in the first half especially and Mark Ridgers continues to impress with a couple of crucial saves near the end.
This was a vast improvement from the midweek game at Dunfermline and the stats will show that Inverness had the better of the game without being able to create a two goal cushion that would have gained us all three points.
This draw means that Dumbarton have closed the gap at the bottom to just four points behind Inverness, albeit we have a game in hand which is another tough encounter with the Arabs, scheduled for Tuesday 27th of March.
Next week is the IrnBru Cup Final at Perth against Dumbarton and the winners of this will gain more than just a cup, it will breed confidence for the battle at the bottom.
---
a