Par for the course
It was pretty much Par for the course as we slumped to another defeat in the league. It would appear that our league form is not as good as our cup form, or maybe it's just the local derby's we get our act together for. Whatever is the issue, it's a disappointing trend and Dunfermline were untroubled for most of the game with Joe Thomson getting the only goal of a scrappy game. Mark Ridgers will feel he might have done better at the goal. Aidan Connolly smacked the bar, but a late flurry from Inverness produced little of note in another hapless display, the team looking somewhat jaded.
John Robertson made several changes after the bruising cup tie at Dingwall last Monday. Liam Polworth was injured and Coll Donaldson and Sean Welsh got some bench time. That meant that Darren McCauley and Charlie Trafford started and Shaun Rooney came back in at right back.
RIG was as usual in the away end with Caley Away and here is his report.
Hands down one of the worst performances from an ICT that I can recall in a long time, especially that first 45 minutes. We were all over the shop. McCart, who until recently had been a very solid performer, was uncharacteristically sloppy with a number of sliced clearances and slack passes but he got better as the game wore on as did the likes of Trafford who was something of a headless chicken until we went to 442 and he seemed to be a lot more effective. White struggled badly until Austin came on. He (White) didn't get much service and when the ball did come his way he was largely dominated by Ashcroft who was excellent yesterday as were Connolly and Vincent for the home side. 
McCauley should have been sent off. After he was booked he committed two needless fouls that both could have resulted in a second booking so it was no surprise when Robbo took him off for MacDonald. Pars had a weak penalty claim when Anderson seemed to go down quite easily. Maybe any highlights will show something different but I wasn't convinced at the time.
Second half Dunfermline started much the better side. I don't know what Robbo said to the players at the break but most seemed to be still sleepwalking when Thomson dribbled across goal then lashed a shot past Ridgers who seemed to be caught by a deflection or by McCart ducking out of the way or something. In Mark's defence, it appears that he may have been slightly unsighted and the ball also appears to swerve a bit. Meh! Disappointing goal to concede but we were lucky not to be two down when Connolly battered the crossbar with a lovely shot just outside the area.
We started to come back into the game when Doran went off and Austin came on giving White a bit more support up front and we started to create some half chances. Walsh had perhaps the best opportunity for an equaliser when he drove towards goal and was afforded a lot of time and space to shoot from about 20 yards but he sent the ball well over. White and Mckay passed up a couple of decent chances to bring us back on level terms but they shot wide of / over the goal.
A seriously disappointing performance after what was a good showing on Monday night against County. We were missing arguably three of our most important players in Donaldson, Polworth and Welsh however if we want to stay in the play-off spot we need to improve our performances quickly.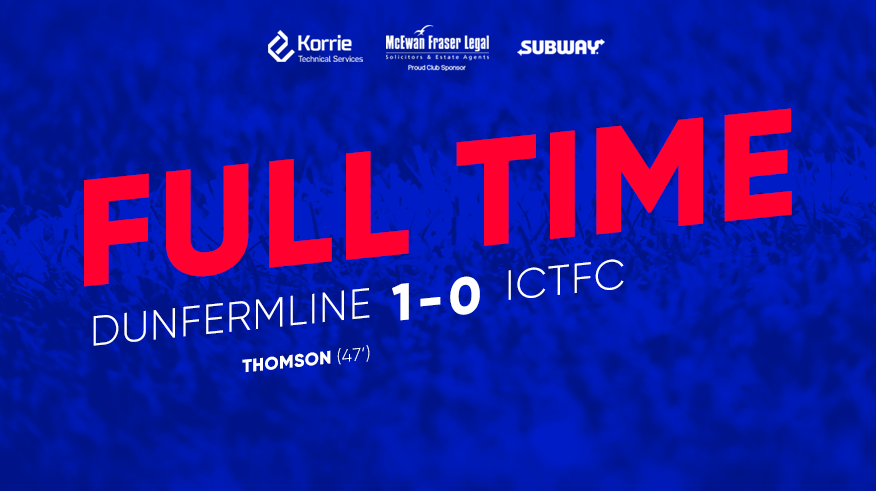 Inverness Caledonian Thistle manager John Robertson was speaking to BBC Sport: "I'm massively disappointed. It was straightforward - Dunfermline showed more hunger, energy and work-rate in first 10 minutes of each half. "I felt they were up for the taking, but they got their goal - Ridgers should've saved it. It was mistake from him. "Then the penny dropped and in the last 15 minutes we were camped in their half, but we had chances through Brad McKay and Shaun Rooney. "It's a missed opportunity because, if we win, we get a wee gap and we start pushing above us. "We're now in a hell of a scrap with Queen of the South, Morton, Partick, Falkirk. What they've done now is give me a blank sheet of paper for Tuesday night because there will be changes."
Caley Stan was less than impressed with the value for money
That's the worst away performance I've seen this season. We missed Coll and Polly as you would expect, but the absence of Sean Welsh had the most impact, his replacement charged and lunged his way around the park in a way that seemed to unsettle his teammates as much as the opposition. We didn't get the forward midfield 3 into the game at all, and when we finally went to 4-4-2 we looked slightly more threatening but without creating clear-cut chances. 
It could've been worse - McCauley should've been sent off and a better side would've added to their tally in the second half. 
We are a very poor side without those 3 players.
Yngwie was more supportive to the keeper................
What actually happened with Ridgers for the goal? Routine looking save but the shot went through him. You know it's not your day when even your most dependable player messes up.
Look away now Marky boy.............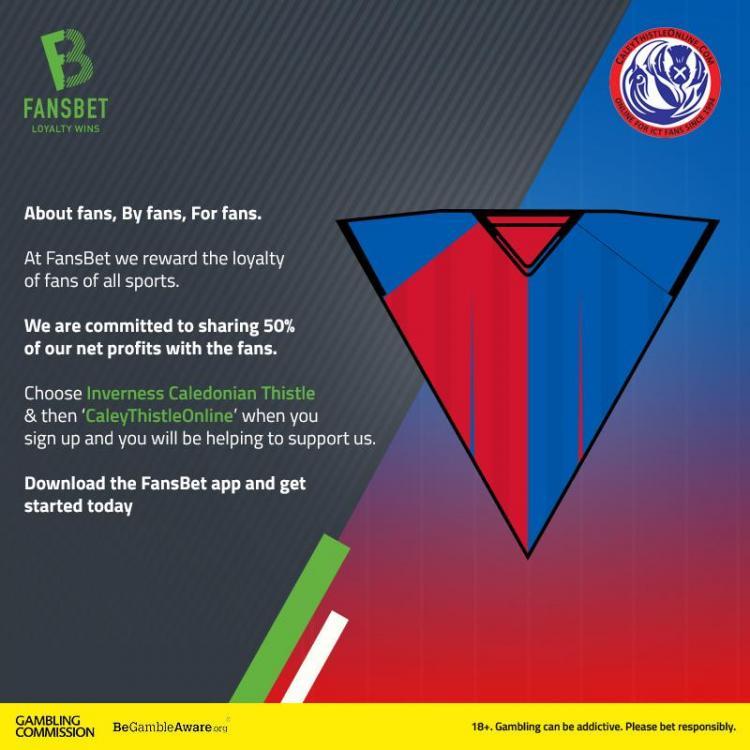 Site Admin Scotty has this to add from our site sponsors FANSBET
Ahead of our replay against County, Fansbet are allowing CTO users to suggest what the special bet to be promoted on their site should be for the game next week ?   If you want a specific special listed please put them in the thread on CTO and they will chose one at random, assign it odds and feature it before the game in the fan boosts section.
: https://www.fansbet.com/en/betting/sports/fan-boosts/
Here's the full highlights................
---
a