Draws R us
Inverness Caley Thistle remained unbeaten after a 0-0 draw with the Wasps who will feel aggrieved that they never took all three points after a backs to the wall performance from the draw specialists.
Only Sophie has drawn more times than the Caley Jags 

Little to report from an Inverness point of view, but we will try and come up with some positives when the report is ready.
Jamie McCart replaced the suspended Coll Donaldson and Aaron Doran started ahead of Riccardo Calder while the Wasps unsurprisingly went unchanged from the side that beat Partick Thistle.
Grim stuff from Inverness as Alloa took the game to us from the start.  Dario Zanatta and Kevin Cawley were prominent early on for the Wasps as they buzzed around the visitors box, both bringing saves out of Mark Ridgers.
Alloa were well on top in the first half and it was half an hour before Tom Walsh made Neil Parry work. Shortly after this Carl Tremarco went off with a thigh injury to be replaced by Riccardo Calder.
There followed a succession of Alloa attacks that we were able to thwart, but the one way traffic continued until half time when Brad Mckay narrowly missed the target right on the interval.
Words must have been exchanged at the oranges and we came out a bit more positive on the resumption although the hosts looked the more likely to break the deadlock.
Zanatta almost did with fifteen minutes to go when he hit the crossbar with an effort from inside the box but that was the closest anyone would get to scoring.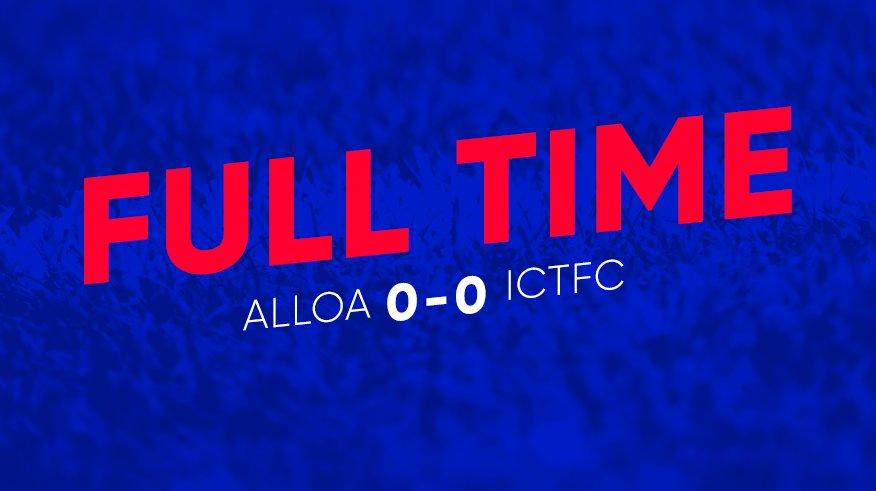 The introduction of Nathan Austin brought about a few attempts from Inverness and as we pressed for a goal in the final few minutes Alloa seemed content to settle for the point after giving us a hard time for eighty minutes.
The final few minutes of time added on saw a flurry of cards as Alloa blocked everything and deservedly kept out our weak attacking intent.
I'll let the fans that were there have the final words. Prepare yourself for some direct talking from the disgruntled Caley Jags support.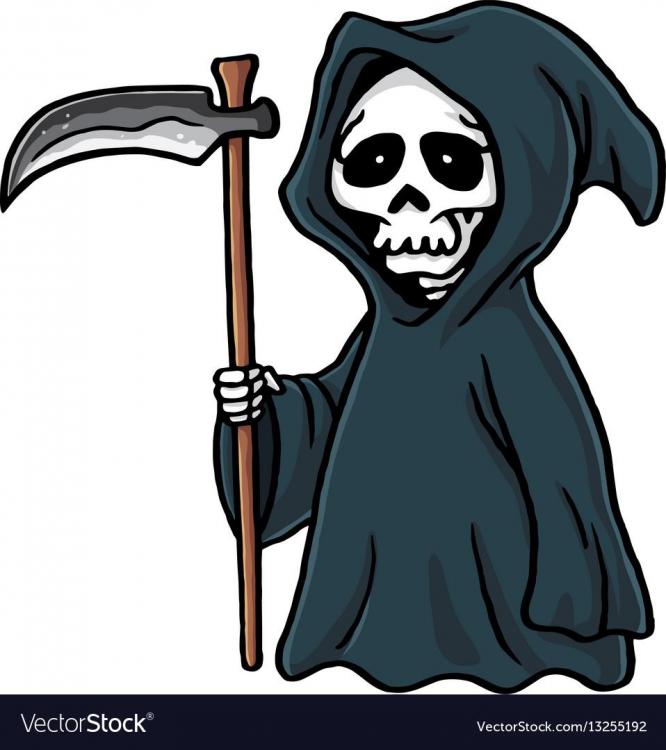 Mantis has turned into the Grim Reaper for Halloween and paints a gloomy future for us.................
A truly arctic experience at the Indesit, sorry Indodrill  gazebo this afternoon. Apart from a couple of years in the noughties, the Recs has never been an easy place to visit and so it proved. Alloa have been stuffy and hard to break down this season but they have what we lack (sorry, ONE of the things we lack) - a bit of pace on the break. They actually got down both flanks and got crosses in. They were the better team by a distance in the first half.
Second half we dominated the possession as Alloa appeared to just want to hold what they had, but it was the usual overplaying, square balls from big Joe, and a lacklustre Polly trying to make a telling pass. Welsh was almost decent, but Doran was invisible again and Walsh just appears too lightweight most of the time. Calder slotted in reasonably well when Tremarco went off, but Brad continues to be a bit of a bombscare. We could have lost it late on when the Jambo rattled the bar with Ridgers a spectator. Apart from one season with Livi, Jordan White has never scored goals. The white Doumbaya. I've never felt that Daniel Mackay was quite ready for this level any time I've seen him, and I can understand Robbo giving him some game time, but what about winning the match?
With Coll our talisman back, I think we'll do a bit better next week than some are predicting, but scoring goals looks beyond us at the moment. Even if big George makes an appearance he's never going to be match fit. Truly dire, dire times for us.
Ymip was not impressed either ...............
Utterly dire again this week. All well and good keeping clean sheets but we are absolutely woeful in the final third and Robbo's substitutions are frankly mystifying in the face of irrefutable evidence that his first choice striker is not up to scratch. A carbon copy of last season when he stuck with Baird for way too long when it was patently obvious that he wasn't the answer. Praying that Oakley is fit soon and back amongst the goals.
RIG was a bit more protective, but also struggling for positives...........
Not much point having a goal scorer on the pitch if we, erm, don't create goal scoring chances. 
That was dire today. Narrow pitch or not players like Doran and Walsh failed to provide any meaningful chances for White who is unfairly getting pelters on here. He really doesn't have much to work with most of the time. He's the kind of striker that plays with his back to goal so coming up against a team like Alloa that sits very deep he isn't going to get a lot of opportunities to score. We never stretched the play, we never managed to attack with any kind of pace or incision that allowed us to get in behind the home defence.
We were just meh all over the park. MacKay probably had the best chance for us when, in the second half, he gambled on a ball being played in and Parry rushed out smartly to smother the shot. Aside from that we were desperately poor.
Sadly, John Robertson appears to agree with the fans as he spoke to BBC Sport
 "Today was a great point because we didn't deserve to take anything from the match. Alloa were bright and bubbly.
"Stout defending kept us in the game. The sharpness in our forward play is gone at the moment. We might need to change formation or look at different personnel to get a spark."
Here's Robbo talking frankly and apologising to the fans for that performance on the facebook page.....
And here is the footage of the game, courtesy of Alloa FC on YouTube
---
a