New Turf for Betfred Cup Action.
Raith Rovers are the visitors on Saturday for our second Betfred group stage game. Both sides will be looking to do better after underwhelming opening results in the competition where Dundee and Peterhead top the group D table with 5 points.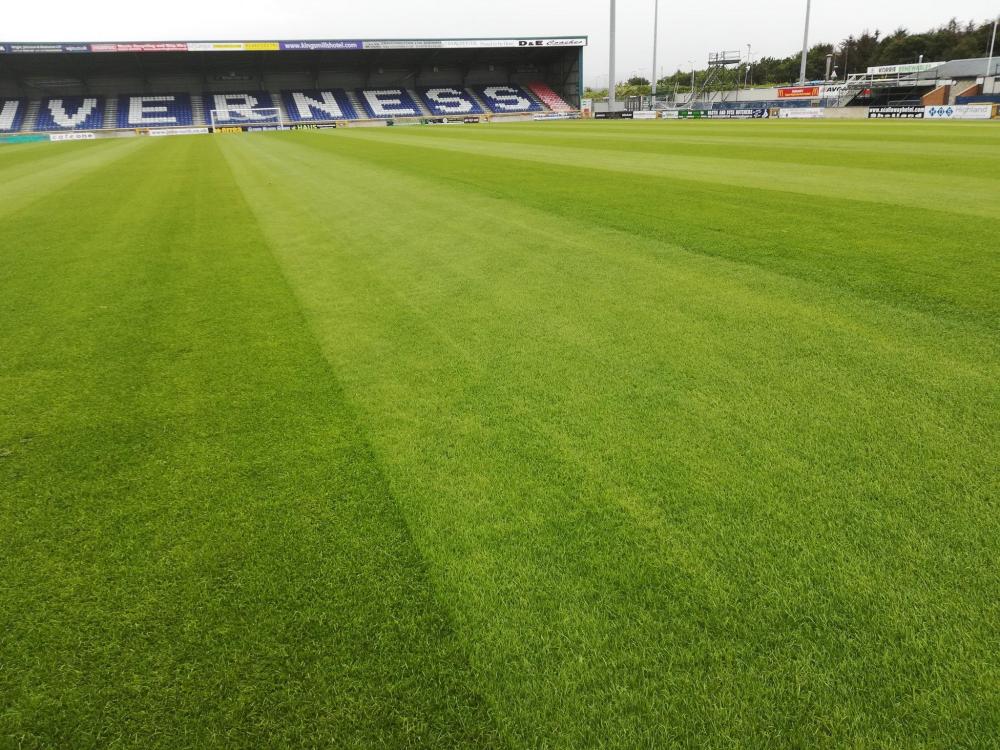 We will unveil our newly grassed surface after improvement work on the drainage and soil was undertaken in the closed season. Well done to Dale Stephen and his team for getting the pitch ready for action 

Here's a wee glimpse of the new grass pictured a week ago, and what a difference they have made in the space of a few weeks. From a sandy lunar surface to the green green grass of home since it was all dug up at the end of last season. Let's hope we can put the grass to good use and start off with a win.
We drew 0-0 with Peterhead in our opening group game at Balmoor Stadium. The hosts took the bonus point after an astonishing penalty shoot-out. All the outfield players on the park at full time scored their spot kicks and it boiled down to keepers Mark Ridgers and Greg Fleming. Unfortunately, Ridgers sliced his kick and Fleming made it 11-10 to win the extra point.
Raith went down 3-0 to relegated Dundee in their opening game at Starks Park.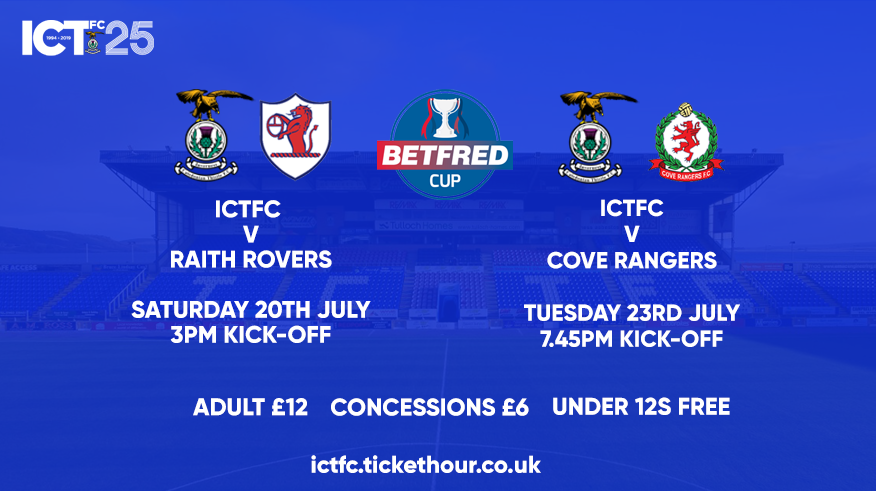 Raith have always proven to be difficult opponents and I expect no different tomorrow. Let's hope we don't need a 94th minute Richie Foran overhead kick to win the game this time round. 
In saying that, it's 19 years since they last beat Inverness! Rovers last victory was a 2-1 win in the First Division back in October 2000, and since then, they've managed just two draws in 18 meetings.
The last time the sides met was in the same competition a year ago, when a late Daniel McKay goal sealed a 2-1 win for the home side after Grant Gillespie had brought Rovers level, following Nathan Austin's opener.
We also face another testing time at home on Tuesday night as new League Two side Cove Rangers come to Inverness. Cove showed their resilience against last seasons Premiership fall guys, Dundee by drawing with them at the Balmoral Stadium. However, they suffered the same fate as us in the penalty shoot-out for the bonus point.
We have a number of injury worries ahead of this game. Sean Welsh is still unavailable after breaking his foot last season. Shaun Rooney is out for a couple of months and Brad Mckay was taken off with a hamstring injury at Peterhead. Daniel Mackay and Aaron Doran were also missing on Tuesday night, and Kevin McHattie has reported in injured. Robbo has hinted that we could see more youngsters due to potential injury problems. That could mean a start for Harry Nicolson at right back or maybe Cameron Harper given our defensive issues.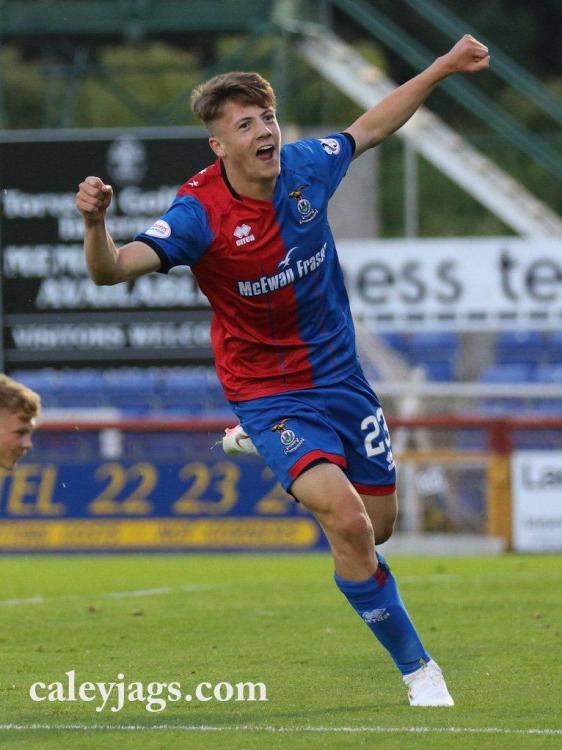 It will also be an opportunity for home fans to get a glimpse of our new signings. James Keatings, James Vincent and David Carson are likely starters with Mitchell Curry and Nokolay Todorov maybe getting an airing at some point. And if you haven't already seen young Brazilian Matheus Machado playing, look out for him. He's going to be a star one day and big things are predicted for him along with Roddy MacGregor  (he's one of our own). 
Plenty to ponder for John Robertson who was less than impressed with the way Peterhead dominated large spells of the game last Tuesday night.
There was a hastily arranged friendly at Brora on Friday night and the good news is that Daniel Mackay (pictured right) played from the start and on his return from injury scored two goals in the first half, one from the spot. That game ended 2-2.
Remember to have a listen to The Wyness Shuffle podcast created by some of our own fans for your pleasure. 

Here's the Official Preview from ICTFC. Lot of info in there.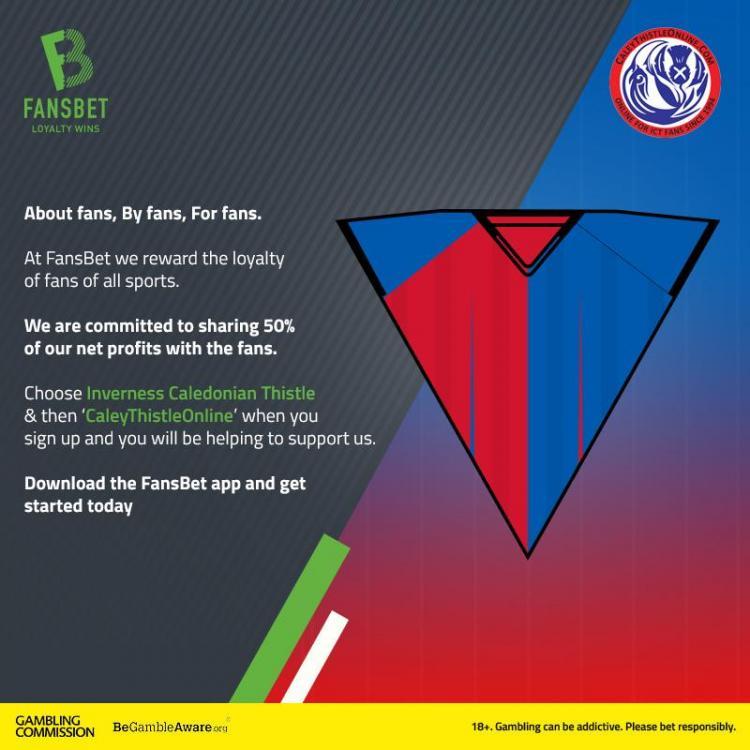 If you like a wee flutter, our new partnership with FansBet can offer you something. Just click on FansBet to get started.  "Remember to select CaleyThistleOnline when you register and you'll be helping us support ICT fan causes."
FansBet are partners with Supporters Direct Scotland and already have many impressive stories of giving back to and empowering fans, ranging from funding away travel, share purchases, backing safe standing projects and many more. You can read some of FansBet's Giving Back stories on their blog at https://blog.fansbet.com/fansbet-giving-back/partners/fan/
Here's the page for INVERNESS v RAITH where FansBet have ICT as big favourites to win. Just click on Scottish League Cup. Let's hope they are right!
Always remember to adopt safe gambling and responsible policies.