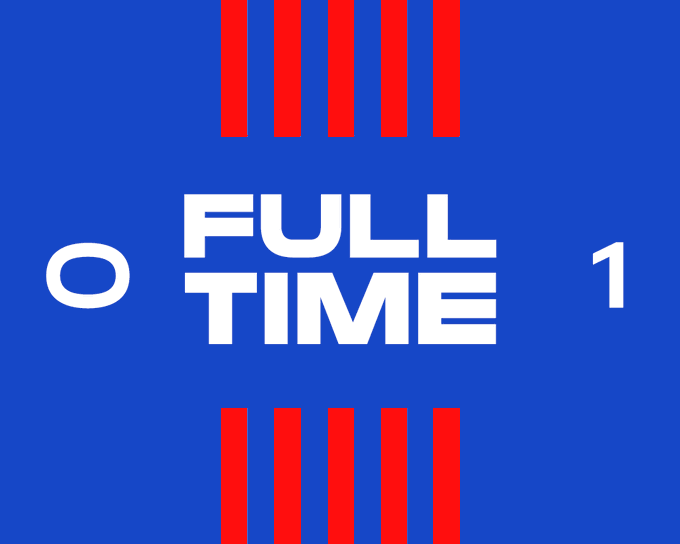 Inverness CT 0-1 Morton - Report
---
Absolute dross
What a shitfest of a game. We were an absolute shambles from the start and Morton were all over us like a rash. Lewis Strapp scored the only goal of the game after Chalmers failed to cover in midfield. Kirk Broadfoot left the deflected ball forward to someone else, and to cap it all off when the loose ball entered the box, defender Strapp got to it first and poked it through Mark Ridgers legs. Pathetic stuff from Inverness and we did nothing about trying to change the way the game was going. A shot from Pearson the only thing of note over ninety minutes of a stop start game that would not have looked out of place at the Bught Park. We were clueless for 95 minutes and deserved nothing. No surprise really given our recent performances,  but totally depressing stuff to watch.
Happy Birthday Billy.
÷÷÷÷÷÷÷÷÷÷÷÷÷÷÷
The last team we beat came North but with a renewed vigour and a new manager in Dougie Imrie. Cast your mind back to December 11th 2021 and we absolutely routed Morton 6-1. Unfortunately it's been all downhill in the six seven games since then with Morton accruing ten points since then with Inverness only managing four.
Scott Allardice, Danny Devine, Roddy MacGregor and Aaron Doran were all missing. We are down to the bare bones with only six on the bench from the permitted nine. What that means is that Inverness appear to be going with three at the back in a fairly attacking set-up.
It was a wild day in the North with heavy rain/snow showers, bright sunshine and blustery conditions. Hypothermia anyone?
Widely acknowledged as one of the worst performances ever, Billy Dudds and his bunch of haddies were beaten by a team we put six past a couple of months ago. It's impossible to put into words just how bad this was, but suffice to say, there are thousands of detrimental adjectives used on CTO to cover this, no stone left unturned.
Sam Pearson had our best effort in the first half after cutting onto his right foot on the left side of the box, but Jack Hamilton was equal to the shot and kept it out with a decent save. I'd like to be able to report on a few more efforts, unfortunately that was it. Gutless, lacklustre, drivel, no passion, utter shambles, painful, turgid, apathetic, disgraceful............ the list is endless.

Lewis Strapp scored the only goal when he found the ball at his feet inside the box and pushed it through the keepers legs. Summed up our day. It could have been worse had Ridgers not denied Ugwu late in the game with an excellent save.
Many fans are now questioning the quality of not just the players, but the entire set-up, including Dudds and Robbo. To be honest, difficult to argue against any of the criticism given our demise. I was not convinced even after our excellent start to the season. I believe we just got lucky whilst other clubs were still sorting themselves out. But for that great start, we would be relegation certainties. Four points from a possible twenty-one tells it's own story, a story of complete and utter decimation, an omnishambles with a bleak future.
Over to you Inverness, time to get some pride and passion back to the club.
From BBC Sport
Inverness head coach Billy Dodds: "It's our poorest performance of the season, which at this time in the season you really don't need. I thought we showed a mental weakness to go and scrap the game. When we realise what's at stake and where we could go again today - but we just keep going.
"I'm up for it. I'm sure at some point we get a win and then we kick on. We have to get it going soon or we'll find ourselves out of the title race. We really need to change the mindset here in terms of players and what they are thinking going on the pitch. We need to get back to what we are good at and where we were at the start of the season." No shit Sherlock!
Greenock Morton manager Dougie Imrie: "We knew how difficult it was going to be to come up here. Inverness have been doing fantastic this season - up in the top four. I knew with the boys I've got if they went out and stuck to the game plan we could potentially get something from this and eventually we have.
"Another terrific three points. At this stage in the season three points are massive and that lifts us back up into seventh. The league form has been great but we've got to maintain that."
---
a
---
1

2