Pre-Season 2019-2020
As it says on the tin with links to official site for further info and results. This article will have all the information and links you need for the summer of 2019 pre-season games.
Schedule
Clach 0-2 ICT XI (Keatings, Todorov)
Strathspey Thistle 3-6 ICT XI (White 2, Trafford, MacGregor, Gamble, Curry
Jaggernaut was at the Clach game and here are his observations:- (photo by Donald Cameron, noremacpix)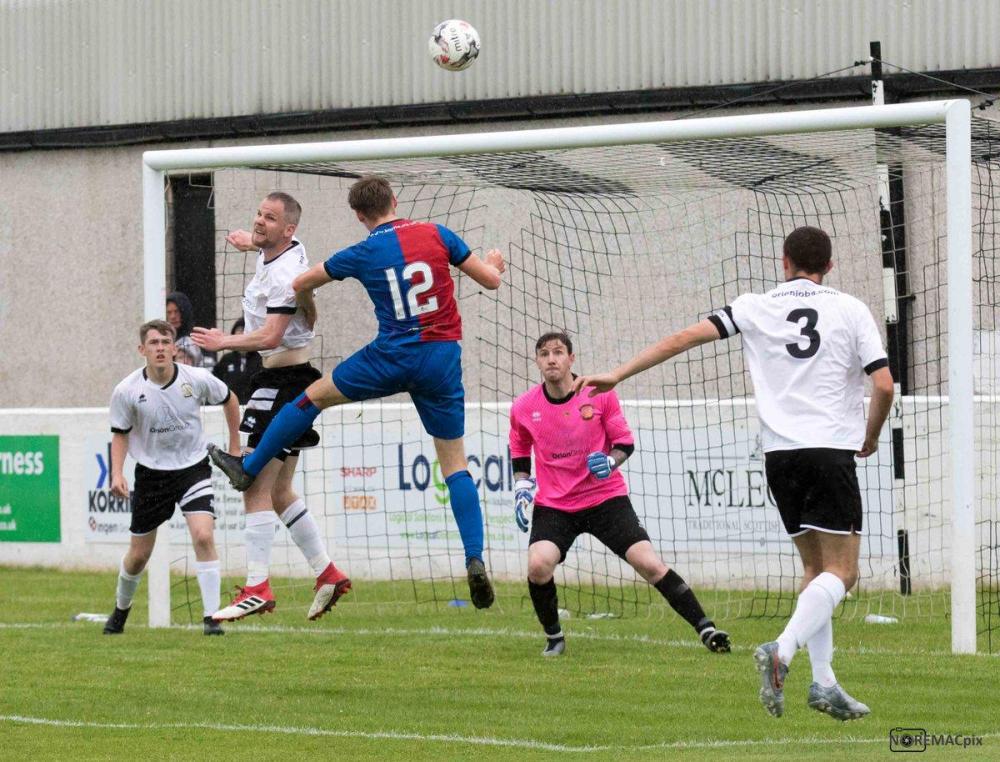 David Carson was the standout for me today against Clach. Always looking for the ball, box to box, chasing back to win the ball back and very energetic,  he would certainly be worth a place in midfield in my opinion.  Keatings did well, took his goal well and looks a useful player. Todorov scored his goal while he was injured and just about to be subbed,  and young Machado was very lively and ran for everything. Clach sat in, and had seven across the back, making it very difficult to find a way through. Good performance from ICT, a lot of younger players finished the game which will help their progress.  

Tuesday 2nd July (Squads and ticket info for both games)
Forres Mechanics 1 -V- 6 ICT XI @Mossett Park 19:45 - (Courier report)
Rothes 1 -V- 7 ICT  XI @Mackessack Park 19:45  - (report tofollow)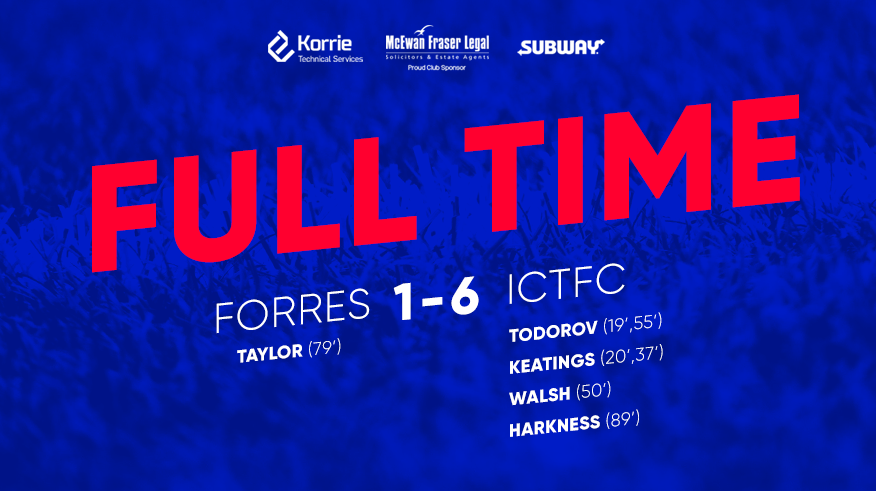 Stirling Observer said: Just back from Forres. 4-4-2. Harper and Machado linked well on the left. Really impressed with them both. Walsh was MoM for me, lots of great crosses. Keatings looked sharp enough, Todorov was good in air but a bit predictable on the ground. McCart strolled it. Chalmers and Brown in the middle worked hard. Good run out.  Todorov limped off the field of play.
At Mackessack Park Rothes, Mitch Curry x2, Aaron Doran x2, Shaun Rooney, Jordan White and Roddy MacGregor were the scorers in a 1-7 win .
Click on dates below for more information from Official Site
ICT XI 1 -V- 1 Aberdeen @Borough Briggs Elgin 15:00 OFFICIAL PREVIEW
F/T 1-1. Brad McKay levelling the game after Dons score from the spot through Curtis Main.
Hearts XI 1 -V- 1 ICT XI (Angus Beith benefit match) @ Tynecastle 19:30
Goals by Anthony McDonald (Hearts) & Mitchell Curry has teams level @FT. 
Mark Ridgers in great form denying his old team time & time again.
Wednesday 10th July.
Posted on Wick Academy website: 

Wick Academy 3 v 2 Inverness Caledonian Thistle XI - 7.30pm

Roddy Kennedy and Matheus Machado (pen) the scorers for ICTFC.
ICT FC 3 -V- 1 St Johnstone @ Grant Street Park Inverness 19:30 - Official Preview
Keatings, Todorov & Machado the ICT scorers.
Buckie Thistle 3 -V- 4 ICT FC XI @ Victoria Park, Buckie
MacGregor, Nicolson, Morison & Harkness scored for the young team in a 4-3 win at Buckie.
~~~~~~~~~~~~~~~~~~~~~~~~~~~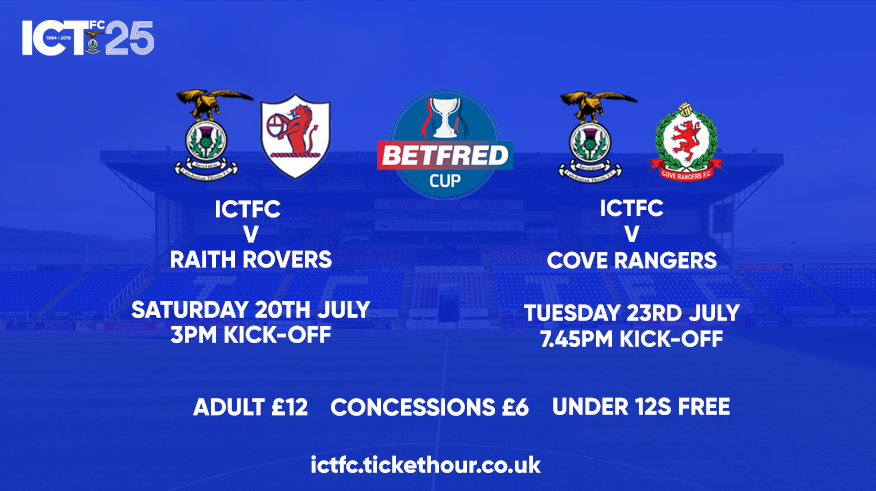 Upcoming Betfred Cup games at the Caledonian Stadium on the new surface. These are the first games of the new season and tickets are on sale now.
Full Fixture List for Season 2019-2020
Here's the latest signings........