Fife Flyers
TV sets were barely switched on when Nokolay Todorov opened the scoring in the second minute. He would leave the field injured to be replaced by James Vincent after nineteen minutes. Inverness held that lead until the twenty-third minute when captain Euan Murray headed his fourth goal of the season to level matters. That's how it stood at the break as both sides searched for a second goal. Ryan Dow put the Pars in front with twelve minutes left in a rather turgid second half. Declan McManus scored a superb third to seal the points turning on the angle of the box and firing high into the net. Deserved 3 points for the Pars as they get off to a flyer.

The eagerly awaited start of the 20/21 Championship was here and our first game was a visit to an eerie East End Park for this closed doors encounter against Dunfermline Athletic. The Pars had invested their Commerzbank cash injection well taking on the likes of prolific striker Kevin O'Hara from Alloa Athletic. They have also added  plenty of experience as well with Paul Watson, Declan McManus and Steven Whittaker (suspended for today) amongst others. This would be a stern test for an Inverness side still without regulars Aaron Doran, and David Carson, with Miles Storey and Shane Sutherland both injuring hamstrings in League Cup games. Kevin McHattie James Vincent and Danny Devine managed some game time against Cowdenbeath in midweek. 
With Hearts throwing down the gauntlet last night in a 6-2 drubbing of Dundee, it will be interesting to see who will cling on to their coat tails in a season of only 27 scheduled Championship matches.
The Skids will introduce the players as normal, the fans will be glued to PPV streaming, and here we go as they also welcome Inverness into the valley......
Former Inverness keeper Owain Fon Williams was in goals for the Pars and Kevin O'Hara started up front with Declan McManus. Inverness had a new look back four since we last played Championship football. Inverness were without the injured strikers Storey and Sutherland. Danny Devine and James Vincent made the bench where we were down to the bare bones.
RIG saw the game unfold like this...........
Agree with that there maybe wasn't much in it in terms of possession but when the few chances in front of goal did arrive they tended to fall the way of Dunfermline. Good save from Ridgers to deny O'Hara (I think) at the near post in the second half. Criminal defending for all three of the Pars goals from our PoV with Mckay looking very limp for the both the first and third with the entire defence looking suspect for the second. The third, whilst being a cracking strike by McManus, should never have been offered up as an opportunity had Mckay just dealt with the ball instead of dallying on it. So many problems the result of our own slack play.
Very little to get excited about in an attacking sense as well. As mentioned above MacGregor was ineffective on the left continually wanting to check back inside to get the ball onto his right foot and McHattie seldom got beyond him to offer a wide option. Duffy was a bit more aggressive down the right flank and but certainly not in a similar manner to what we have been used to with Rooney in the last. I think only Harper put in a decent cross after he came on with a lot of our attacking play focused through the middle of the pitch where I thought Wilson protected the defence well snuffing out any attacks that were building in the centre.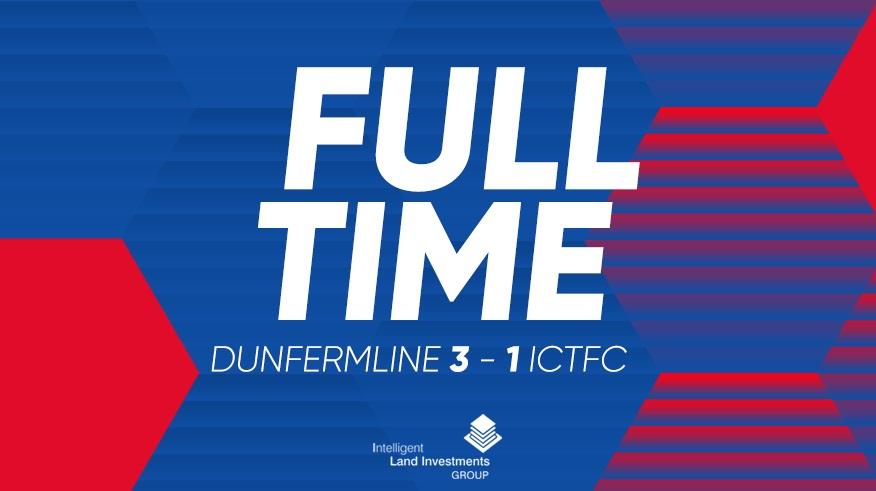 Trying to be positive, we did have a lot of attacking players out that would hopefully have made a difference today but we would still have had that defence out there so...
Pars TV worked fine for me although it did drop a couple of times but a quick refresh sorted that out. Commentary wasn't too bad either.
Robbo talking after the game.......
Here's the goals from DAFC Twitter feed
---
a