Astra here we come
Inverness will visit the city of Giurgiu in Romania in their first crack at European football.
The draw paired the Scottish Cup winners (that still sounds great) with the Romanian side Giurgiu Astra in the second preliminary round of the Europa league.
Astra have similar credentials to Inverness. The city has a population of around 55,000 and their stadium has a capacity of 8,500. They finished fourth in their league last season. The advantage they do hold is that they have been in this competition over the last two seasons and have played in Scotland before. Celtic put them out last season, but only by virtue of a 2-1 win at Parkhead following on from a 1-1 draw in Giurgiu.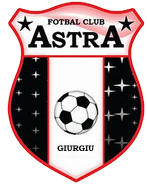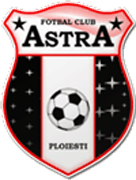 Astra have been through a few metamorphoses since the original club were founded in Prahova in 1921 and were then called Astra-Română Sports Club. In 1937 they changed to Astra Română Ploiești. There followed mergers and more name changing as well as stadium moves, relegations and promotions. Various editions of the club played in Ploiești for 91 years until 2012 when they moved to their present home in Giurgiu and the Marin Anastasovici Stadium. The last three seasons has been their most productive to date, qualifying for Europa League action over the last two seasons and winning the Romanian Cup and Super Cup, defeating Steaua Bucharest on both occasions.
This will be a difficult task for Inverness but one which chairman Kenny Cameron relishes, and he said "We are positive that Astra will receive a very warm Highland welcome both on and off the park and we look forward to an exciting game on the evening of the 16 July, another historic night for our club and the city of Inverness."
Inverness fans are already showing their resourcefulness and planes, trains, boats, buses and horse and cart will be the preferred mode of transport when the away tie comes along on July 23rd. The home leg will be the week before on Thursday 16th July.