The Groundhog Derby
Yes, it's time for the Groundhog Derby. It's the fifth time these two clubs have met this season, and despite Inverness having played some of their best football of the campaign, we have only three draws and a defeat to show for our efforts. I fully expect Bill Murray to appear at one of these games with Sonny & Cher blaring out of the tannoy........They say we're young and we don't know, we won't find out till we grow............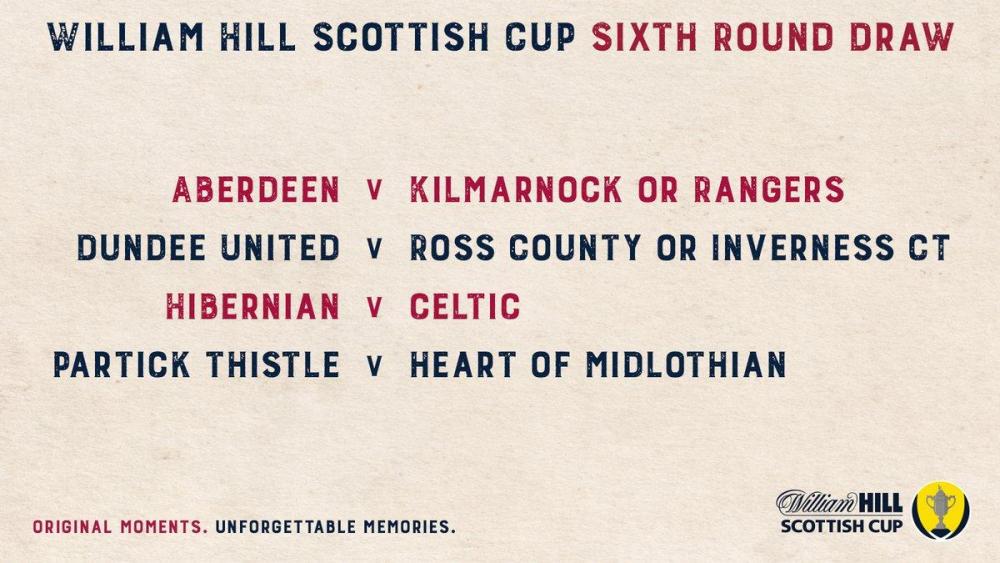 This replay has come about after a thrilling 2-2 draw at Dingwall when Inverness were pegged back in time added on having led the Gadgies twice. Aaron Doran gave the visitors the lead but Ross Stewart levelled before Brad McKay restored our advantage. Josh Mullin was the man that broke the Caley Jags' hearts with that 91st minute equaliser which takes us back to the Caledonian Stadium for this replay......................I got you babe...............
County are the team to beat in the Championship, and the IrnBru Cup. They are going along nicely with big spending Roy keeping them in credit whilst Inverness are the poor relations at the moment. That is beginning to show somewhat with the better depth of squad at Dingwall. We are a bit thin on the ground, and once you take three or four regulars out of the equation we struggle badly as at East End Park at the weekend. Fourth place in the league looks to be our target and that would be sufficient to get a play-off slot.
Coll Donaldson and Liam Polworth missed the game at Dunfermline although Donaldson made the bench but was rested. Sean Welsh was benched for the most part, coming on with a couple of minutes left. We are having to play some players through the pain barrier with our replacements a bit off the pace at the moment. Darren McCauley is one of the strugglers and he was replaced for his own good after picking up an early booking and threatening to get a second before being subbed in the first half.
County played an IrnBru Cup game against East Fife and that enabled them to rest one or two with this cup tie in mind. Their XI were just strong enough to get by East Fife and that puts County into the fizzy pop final. Maybe they can keep the cup in the Highlands.
Robbo was not happy with our application at East End Park and has threatened changes, but that is not likely to be a major event given our lack of resources and the changes will probably involve the regular senior players starting.
Mark Ridgers was partly at fault after an uncharacteristic error, but I would expect him to be in goal for this one. Hopefully Coll Donaldson will be back in central defence with Jamie McCart alongside him. That looks to be our best pairing and that will leave Shaun Rooney and Carl Tremarco as our wing backs. We really missed Polly at the weekend and fingers crossed he will return for the cup game. Chalmers, Welsh, Walsh and Doran are the next best across the midfield and wide areas with Jordan White and or Nathan Austin up front. That is an area of concern as strikers scoring goals is not a common feature for us at the moment. Daniel Mackay featured in a couple of u19 internationals last week. Maybe he could get a chance to feature at Inverness with our other strikers firing blanks just now.
County have no major concerns ahead of this game.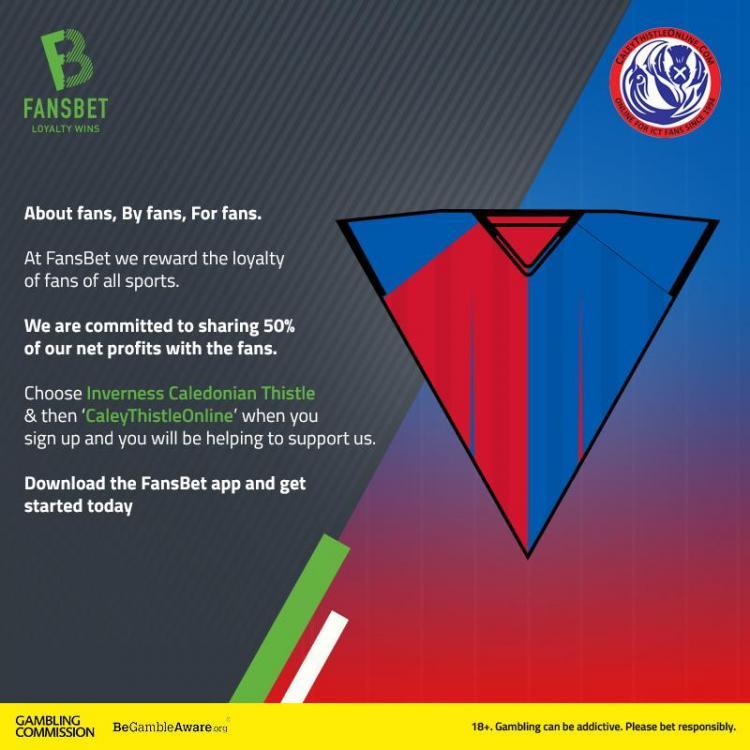 Site Admin Scotty has this to add from our site sponsors FANSBET
Ahead of our replay against County, Fansbet are allowing CTO users to suggest what the special bet to be promoted on their site should be for the game next week ?   If you want a specific special listed please put them in the thread on CTO and they will chose one at random, assign it odds and feature it before the game in the fan boosts section.
: https://www.fansbet.com/en/betting/sports/fan-boosts/