Chocolate Cup weekend
Bully-off against the Bully Wee on Saturday is at 3:00pm at the Caledonian Stadium with the visitors in the middle section of League1 and Inverness in the middle of a shocking slump. I don't even think we can blame HMRC. It's a break from League business though as we enter the quarter finals of the Challenge Cup, this year sponsored by Tunnock's Caramel Wafers and if you are quick off the mark you might even get some freebies prior to kick-off.
Why the Bully Wee?
From the Clyde FC Official Website:- As nicknames go, "The Bully Wee" is quirky and affectionate. It's not clear when it was first coined, or by whom, but it has been synonymous with Clyde.
There appear to be three main theories how the name originated. The first refers to the fact that Clyde's support and possibly players were drawn from the Bridgeton area. Renowned for their pugnacious character the support were 'wee bullies' and hence the Bully Wee.
The second theory takes a European dimension. Apparently some Frenchmen were at Barrowfield around 1900. Upon a disputed goal they cried: "But il'y, oui?" This translates as: "Their goal, yes", but sounds very like "Bully Wee".
Our third and by far the most credible theory is that "Bully" was a Victorian synonym for first-rate/good/worthy. As Clyde were a small club it seems obvious that "Bully Wee Clyde" must have rolled off the tongue.
The Bully Wee began life at Barrowfield Park in 1877 before moving to Shawfield in 1898. Their record attendance at Shawfield was for a game against Rangers in 1908 when 52,000 were at the game. That puts Shawfield at sixth place in the record attendances for Scottish football grounds. Clyde have come a long way since they were kicked out of Shawfield in 1986. 15.3 miles in fact and they now play out of Broadwood, Cumbernauld, the scene of one of our great achievements when we beat Clyde 2-1 to top the First Division before going on to promotion the following week on helicopter Saturday. What a day that was back on the 8th of May 2004. Goals from Liam Keogh and Stevie Hislop were enough to edge out Clyde who had levelled the score through an Ian Harty penalty until Hissy headed into the top corner with 10 minutes to go: Scenes!
Turn the clock back Robbo, you were in charge then as well!
Back to the future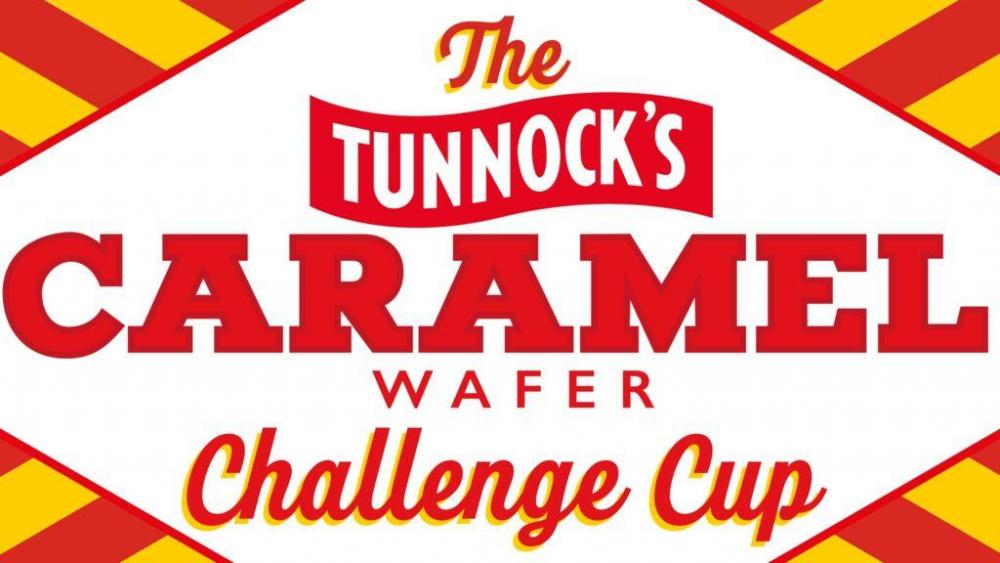 It's a chocolate themed weekend coming up with Inverness playing in the Chocolate Biscuit Cup and ironically we are as much use as a chocolate teapot just now. We are absolutely Tunnock's at the moment with only one win in our last five matches. It doesn't help when we have a Willy Wonka at the helm (according to some) but we certainly need a golden ticket to get us out of this mess. Now that takes the biscuit, crackers isn't it! We could really do with a boost as we are a bit flakey just now.
Last week was one of the worst results in the history of the club since it joined the Leagues some 25 years ago. The 5-2 thrashing of Arbroath seems a long time ago now as the Smokies absolutely binned us last week with a comfortable 3-0 win over an uninspired Inverness who seem to have lost the plot. These players need to take a long hard look at themselves and ask if they actually give a feck whether they pull on the jersey or not. Wouldn't have happened on Hercher's shift! Even Bobby Mann had more pace than half of the current squad. Most of them lack the quality, the passion, the drive, the focus, the invention, in fact the basic skills of the game. If we were not in such a poor financial state, I doubt many would be retained. I suppose you only get what you pay for (buttons), let's hope we don't pay too much for the current squad. 
~~~~~~~~~~~~~~~~~~~~~~~~~~~~~~~~
Thanks to competition sponsors Tunnock's there will be a limited stock of FREE Caramel Wafer Biscuits to supporters attending the match.  The offer is one per person and while stocks last, so get down early!
TICKET INFO
Adult: £10 - Concessions (Over 65s, 16-25s, Juniors): £5
Under 12s: FREE  (With an accompanying ticket holding adult or concession). 
***Club Statement***
David Cameron (no not that one) and Allan Munro
~~~~~~~~~~~~~~~~~~~~~~~~~~~~~~~~
Our last Tunnock's game saw us defeat Alloa Athletic 3-0, just one week before we struggled to a 2-2 draw against the same side in the Championship. We have made many changes to the starting XI for these ties and hopefully this game will not be an exception as the guys that played at Arbroath have lost something. Rumours of an advert circulating on facebook in the Arbroath Neighbourhood Watch pages are so far unfounded. The advert is alleged to have been from a man who went only by the name of John. He said that whilst in Arbroath at the weekend with his mates an entire football team had lost it's mojo. It may be reluctant to be returned to it's rightful owners, but if found could you please contact Inverness Caledonian Thistle football club, the Caledonian Stadium, Inverness. Thanks, John.
Meanwhile, back to the task in hand, maybe a change of personnel will see players who want to put in the effort and pull on the jersey. Cammy Mackay has been between the sticks for these games so far and should continue, although Mark Ridgers is one of the few who are not to blame for our demise. If the manager has any ideas left, surely the likes of Storey, will be binned, he has been a waste of space since he came back, flattering to deceive. He must be doing something in training, but we never see it on a matchday. Have the likes of Doran and Tremarco seen better days? Get the young team on the park with Harper, McHattie, MacGregor, Machado surely having as much to offer as the impostors that get the regular games.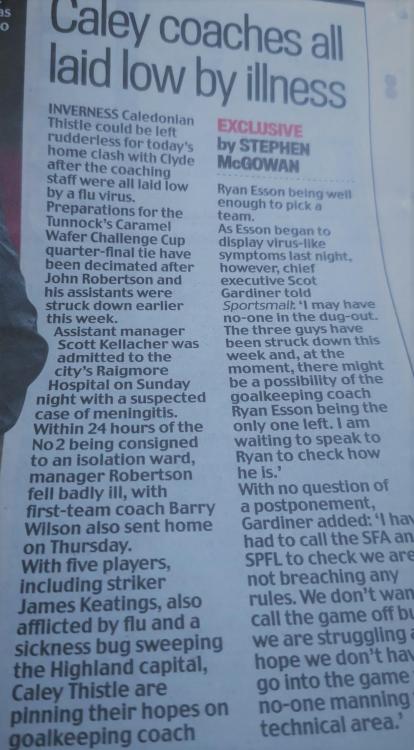 ***Latest News***
The sickness bug that has been lurking around the Stadium for a week or two now is still lingering on and James Keatings seems to be suffering at the moment. John Robertson, Scott Kellacher, Barry Wilson Ryan Esson will possibly be in charge of the squad and other unnamed players are also suffering but he expects the squad to be along familiar lines with a couple of exceptions.
It's not looking great down at the stadium with this bug running through the team, that might explain the lethargy shown over the last month as performance on the park has certainly dipped from being top of the League for four minutes to losing three of the last four games and conceding six goals in our last two whilst scoring zero!
Raith Rovers are the first team through to the Semi-Finals after beating 10 man Elgin City 3-2 last night. Shane Sutherland scored for Elgin and good to see Daniel Mackay back on the park after his recent injury. Defender Mathew Cooper was also in the Elgin ranks as they played the last half hour with 10 men.
Other Q/F ties
Rangers u21 v Wrexham
Stenhousemuir v Partick Thistle
Here's Machado opening his account against Alloa....
Clyde lost 1-2 against Peterhead in League 1 last Saturday, Two goals from former Inverness striker Rory McAllister (remember when we all slagged him off

), were enough to see off Clyde who scored late on through defender Scott Rumsby. To put our humiliation into perspective, it was Clyde that knocked Arbroath out of the competition at Gayfield with a 2-0 win. An own goal and one from Chris Johnston set Clyde up for this tie against Inverness. Just let that sink in for a moment.
Former St Mirren manager Danny Lennon is the man in charge of Clyde and he reckons he has similar problems to Inverness judging by his comments after the Peterhead game. Danny: "At half-time we asked the players to install a bit of pride and reminded them that their reputation, every time they take to the pitch in a Clyde jersey, is under the microscope. It's a response that I'm asking for too often at the moment." 
Rumour has it that David Goodwillie could well miss this game through injury and Clyde are down to the bare bones. Should make it an even game then. Danny Lennon might even have to list himself on the bench such is the plight of the Broadwood side.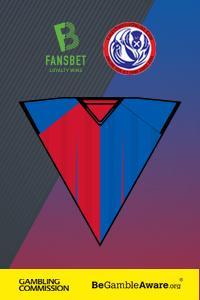 If you like a wee flutter, our partnership with FansBet can offer you something. Just click on FansBet to get started.  "Remember to select CaleyThistleOnline when you register and you'll be helping us support ICT fan causes."
FansBet are partners with Supporters Direct Scotland and already have many impressive stories of giving back to and empowering fans, ranging from funding away travel, share purchases, backing safe standing projects and many more.
You can read some of FansBet's Giving Back stories on their blog.
Always remember to adopt safe gambling and responsible policies.