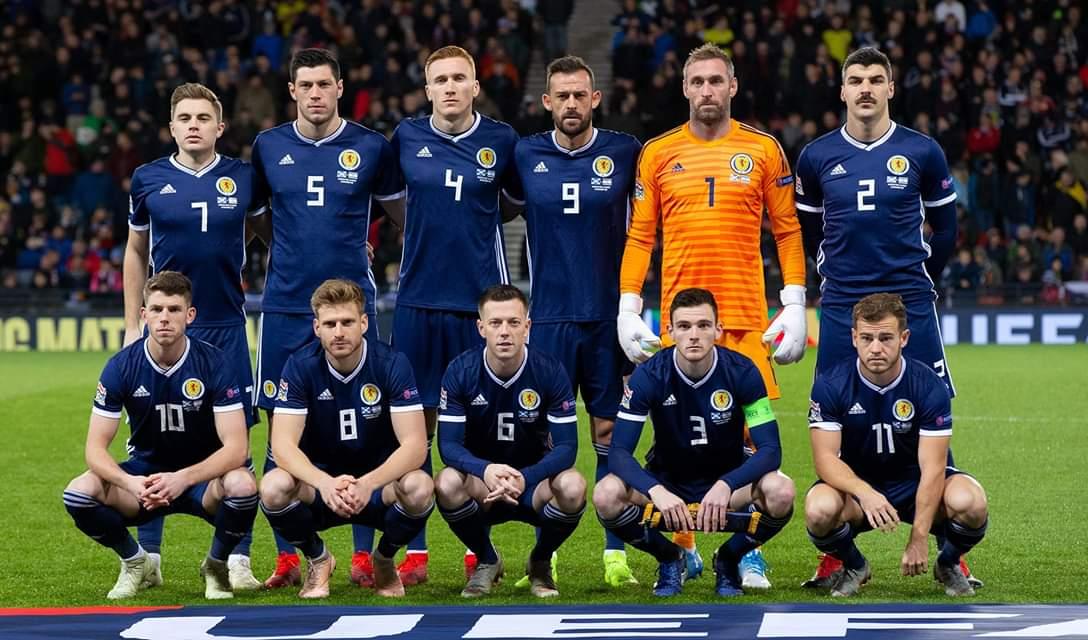 CaleyTennis
05: Full Members
Content Count

15

Joined

Last visited
Community Reputation
12
Good
About CaleyTennis
Rank

New Signing


Birthday

08/12/1985
Profile Information
Gender
Location
Interests

Tennis, Rugby, Childcare.
Recent Profile Visitors
The recent visitors block is disabled and is not being shown to other users.
Well, Tuesday can't come quick enough for me lol so hopefully the lads are up for this and repay the supporters for yesterdays debacle and tbh, I think they will give us the desired reaction . Regarding the line up, I'd be inclined to go for a straight 4-4-2 attack minded line up :). Ridgers Rooney, McCart, Donaldson, Tremarco Walsh, Welsh, MacDonald, Doran Austin and White. If Polly is back fit then put him in instead of MacDonald and, likewise, if Coll is out, put in McKay. A lot of supporters seem to criticise Jordan from what I've seen on here, on Twitter and on Facebook but tbh, I don't think he's as bad as people make him out to be. Hopefully a few of our youngsters like Harper or McGregor get on at some stage to show what they can do :). I really hope the crowd is as lively as Monday night because, I thought they were excellent that night :).

See my post in the sack the board topic. That is what I mean, auld asses like IHE can get away with posts like his yet my first post gets a warning! Seriously, do you actually care about people like me because it's evident you don't! This site is getting worse than pie and bovril, I'm serious!! Oh and ban me all you like, I'll keep reregistering then calling you out for your failings until somethings done!! I'm sick of being accused of being someone I'm not!

4

See Scotty, this is what I mean. I get warned yet this auld ass gets away with this, talk about favoritism and unfair treatment. You guys are useless and tbh, ban me all you want but I'll just keep reregistering!! How come this poster gets let off yet my first post gets a warning, please answer this, or better still, give them an ultimatam like I got 👼 or do these so called members get let otf whereas newbies like me don't!!!!!!!!!!

Its the manager that is ****. Oh and regarding the slating you fear, stuff them, they just like mediocrity and only like it when we agree with them, people like us are not entitled to an opinion. I just laugh at the comments as they can be personal ans and should result in a ban but, no, not here, posters can be as personal in their criticism ad as they like yet, get away with it. Oh, and some are worse than others, I have about a handful that I can count on getting personal with me!

2

The chairman is at fault for not replacing Oakley and not telling us what is happening at the club! We know nothing like where is Angus Beith, where is the money from his selling etc.

CaleyTennis replied to IMMORTAL HOWDEN ENDER's topic in Caley Thistle

Under the dud gaffer, bottom by the looks of it!

Enough is enough now, our chairman MUST be responsible for the pish that we have to endure week in, week out so he HAS to be replaced! How can we expect promotion when the ass sells a striker in the last few hours without getting a replacement plus nobody knows what is happening at the club because he tells us nothing, yet our new vice chairman is saying that things will change, well, it doesn't look like it!! Tuesday is a big game and tbh, it should be the one that determines the managers position, lose and he'll have to go, win and he deserves a new contract. But to be fair, he deserves credit for the job he's doing with the dross he's got at his disposal . 4 wins in 19 is just pathetic!

Seemed to me that having the extra man in midfield was a masterstroke by Robbo because County were not getting service to Gardyne or McKay. Is that something new or does he do that in all games because, if not, then he certainly should because it worked at least for 45 minutes. For me, Tremarco was man of the match because he was excellent tonight, Ridgers handling was great plus he made a great save just before half time. I just wish we could hold on to a bloody lead because it's becoming ridiculous now!

I hope the board are happy with themselves!!! Just cost us a shot at the play offs by selling a striker without a replacement, how amateurish can they get!!!? Its likely now that we will end up with a free agent such as Rory Deacon or Sofien Moussa! To say I'm pissed off is an understatement!!!

I would be pretty amazed and shocked if he went this late in the transfer window, unless we get a swap deal with another player from the team signing him. I am expecting a quiet day tomorrow, nobody in and nobody out :).

How did Cameron Mackay and Anthony MacDonald look :)? I saw lots of Tweets saying that Anthony was a great signing for us, and regarding Cam, I was worried that the error from Saturday could have affected him?

1

Excuse me!? I love how you just assume I am from there, there are more than one Caley Tennis fans in Scotland I assure you of that now!

I think now all we need is a striker if possible then we should be set for a push for the play offs . I am really impressed with the signing of Darren McAuley and also believe that Anthony MacDonald could be a good signing also.