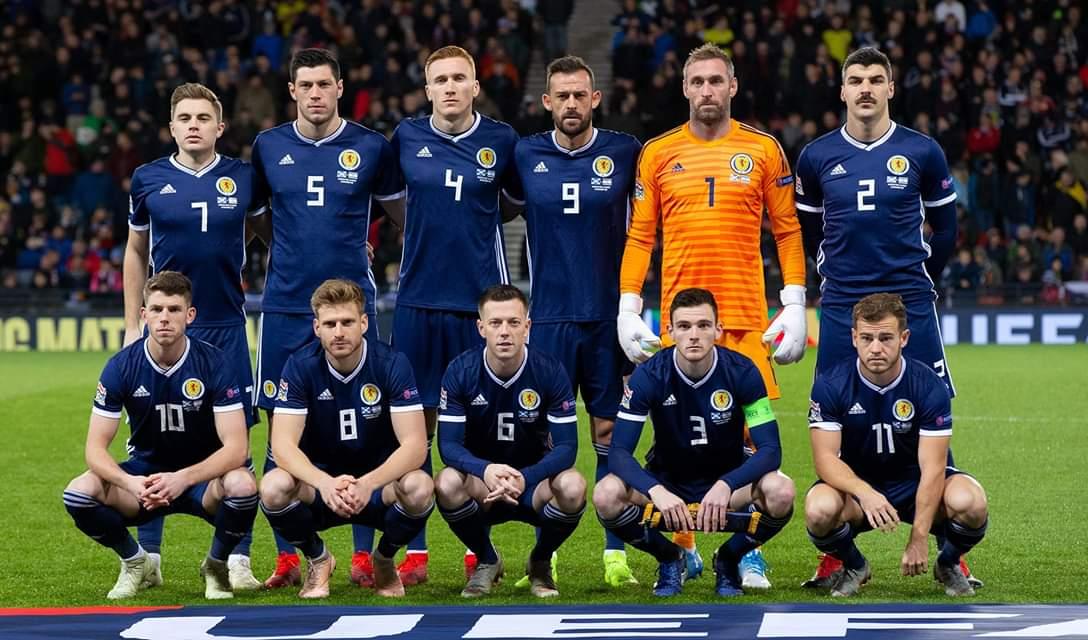 CaleyTennis
05: Full Members
Content Count

113

Joined

Last visited

Days Won

1
Community Reputation
64
Excellent
Profile Information
Gender
Location
Interests

Tennis, Rugby, Childcare.
Recent Profile Visitors
The recent visitors block is disabled and is not being shown to other users.
Am I the only one that's getting worried/concerned about our lack of transfer activity 🤔 I know people will say that other clubs aren't signing either but that's not true because Ayr, Dunfermline, Raith and even PARTICK have signed players!! Most people would agree that we need another 2-3 players in so, the sooner the better imho.

https://www.inverness-courier.co.uk/sport/ticket-boost-can-fund-ict-signings-205162/ Going by this article, we certainly need some signings as we only have 16 players :(. In that case, we probably need another 6-7 players to have a squad over 20.

Mitch Curry officially leaves Boro so the inevitable will happen tomorrow............ 😛

Wasn't today (July 1), Shane Sutherland's first day back at ICT after signing a pre contract a few months ago ?

I agree with you regarding having a look at young Frank Ross because it's the sort of age range we should be looking at signing :). A disagree with your point regarding Curry and Sutherland though, we need to give Sutherland a chance, I mean, he scored lots for Elgin so he's not a bad player and knows where the net is. Plus Curry needs to be given a chance, be it at us or wherever he goes. At least its gone quiet on Jonny Hayes lol, everybody knows he's Tannadice or Pittodrie bound, anyone that thinks otherwise is crazy :-P.

We won't know for definite until June 22 according to STV :O. Also, they are useless lol as they said ITS LIKELY to be Kelty and Brora coming up, surely they could have said it WILL be them 🤔

Why the hell would I know, I'm not even from Inverness 🙄

What does our current squad look like It would be good if someone posted a list of who we have under contract :).

The rumour where, in your head perhaps???

Yeah, I agree with you Rig, and to an extent Lightlamp2 (but its highly unlikely). in fact, my worry now turns to two things: 1) Having a squad capable of being successful next season 2) The worry of JR leaving for Hearts or St J. Some will say its not likely but, to do you really think SG/RM would turn down compensation by saying no to these 2 clubs, IF they came in for him??

I've been over on Jambos Kickback most of this week and that word "forced reconstruction" has been mentioned a few times :O. They reckon that the Spfl cannot afford the compensation bill so will ask clubs to help pay for it, which will then lead to clubs going bust, hence why chairman will be forced to vote yes in order to save their clubs.

ICTFC launch new kit & sponsor Club CEO Scot Gardiner said "I am delighted to conclude this prestigious partnership for the club and having worked closely with the team at PUMA in previous years, I know very well the reputation of this worldwide sportswear brand and the quality of their product." "We have looked at the first 25 years of ICTFC kit and we believed that it was time to try and recapture an identity for our home kit in particular. The many people we discussed previous years designs with all seemed to be thinking along the same lines and I hope the fans are in agreement." Also joining the club as significant new partners are Intelligent Land Investments. Intelligent Land Investments, or ILI is a green energy group, based in Hamilton, with a history of successful renewable developments. It is currently planning the £600 million Red John pumped storage hydro scheme at Dores, just south of Inverness. They will be the main shirt sponsor of the club with their company logo emblazoned on both home and away jerseys New Strip, indeed by Puma...... View full article

I'm pretty sure it's got to be, either 14-14-16 or 14-14-14 but I still want 4 leagues so 14-10-10-10.

This has a long way to run yet! Ayr want a TWENTY TEAM CHAMPIONSHIP (:ohmy:) and Roy Mcgregor seems to be willing to change his mind and BACK Ann Budge's proposal. This mess should have been avoided if the CEO of the league stopped pandering to the Old Firm and stupid TV companies! I've said this many times, most fans of the game up here want bigger leagues so that we stop playing each other 4 bloody times a season. For me it's 14-14-16 so Kelty and Brora rightly get rewarded with promotion. It's time that pundits such as Michael Stewart or Darren Fletcher have a say in our game, now I'm not saying we get rid of Neil Doncaster etc but they are not football men!

That's a very worrying am of players so I really hope that they get clubs as soon as they can because I don't like to see anyone jobless, especially at this moment in time during a crisis. I really hope we don't release that many :-(.