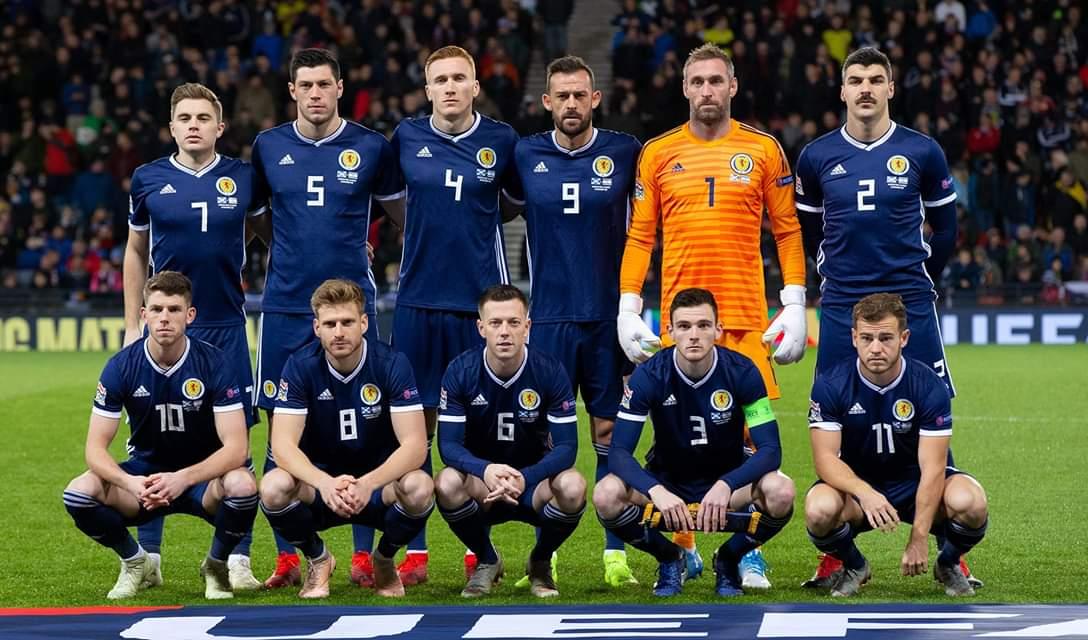 CaleyTennis
05: Full Members
Posts

310

Joined

Last visited

Days Won

3
Profile Information
Gender
Location
Interests

Tennis, Rugby, Childcare.
Recent Profile Visitors
The recent visitors block is disabled and is not being shown to other users.
CaleyTennis's Achievements

First Team Squad (3/10)
Tbh I wouldn't object to Barry Wilson or Scott Kellacher, I kind of get where your coming from though. Its clear that something needs to change and fast otherwise this will be another lie that Mr Gardiner told, he talked about promotion so anything other than sacking Dudds would prove that he has no ambition.

Now I'm not starting this to start an argument or fall out with members, it's just a simple question to gauge what our fans are thinking of the dud in the dugout. I think most on here now know that I have had just about enough of this abysmal form so I'm simply going to say NO to my own question. It is worse than last season tbh so we have to act NOW if we have any ambition of promotion and I'm sure Scot Gardiner does have aspirations of promotion so he has to swallow his pride and do what he was close to doing around this time last year had we not beaten Arbroath, sack Dudds. Now a lot of you peeps will greet that I say that with everyone that goes on a poor run which is true lol but this is WORSE than Foran and that's saying something, at least Richie didn't fall out with players leading to them refusing to play for him like us happening with Dudds/Ridgers, that situation clearly shows that he has lost the dressing room or the players don't respect him. I would even take Charlie Christie in on an interim until the end of the season as he's doing well with the under 18s.

Regarding the bit I've put in bold, that is not the way to approach this game and will likely backfire imho. I am of the opinion that playing for a draw is a no go as we can't get away with defending for 90+mins without being punished, my philosophy is to attack, attack and attack then try and hold on once we are ahead whilst still playing good attack minded football. Fwiw I'm not dissing your opinion though Gringo ;).

I see young Mr Strachan is getting praised by the gaffer after his performance off the bench on Saturday so what position did he play and is the praise merited It's good to see the youngsters finally getting a chance albeit in difficult circumstances.

All I can say is what a fantastic win and massive 3pts so my ploy of always calling for change worked again though it's time I stopped using that lol. I will say that the Jags are one dirty team, they were targeting our players and rightly got a man sent off, htf can McCall argue with the sending off, it was clear and as for the penalty appeal, Michael Stewart made a good point in saying that Cammy was pulling his leg away so again the ref got it right.

More corners than a what ?

That was why I posted it :P, I knew what I was doing .

Seeing as this is now likely to be our next game then I can sense a big crowd here unless its clashes with Scotland game, which I'm fairly certain it doesn't.

Mods, I'm getting sick of this now! If this isn't abuse then I don't know what is ffs, I don't come on here to get abused for **** sake, it's getting beyond a joke now

After the last 3 absysmal performances I think I'm justified plus I'm allowed to state my opinion, something a few on here would do well to remember!

Did you read the whole post ffs because if you did you'd see that I say we could force the dud to resign in order to avoid compensation package!

I'm with @No Shin Guardshere, it's time for change and if that means paying compensation then so be it, either that or force the dud to resign because this is a disaster waiting to happen ffs! I don't get this pish about players being affected by the events off field because that has nothing to do with them, they need to concentrate on their own issues and tbh A LOT are not pulling their weight, and i include players like Ridgers and Carson in that! I also don't buy the pish about "not being able to afford to pay off Dudds", well we can't afford relegation either plus Utd sacked Ross when they are as skint as us, we just can't carry on like this! What i don't agree with is appointing Jack Ross, we need someone that has been successful, my choicewould be Tommy Wright or if we'regoing down the rookie route then perhaps Beuzelin (i can'tremember his first name) @No Shin Guards

Well you can close this now because tonight was the last straw, Dudds needs to go NOW, we are ******* ABYSMAL just now But as always, the board will stay silent and let the dud carry on which then leads to a relegation dogfight! I am getting sick fed up of these inept performances, they are becoming more frequent yet players and managers get off scot free which is not acceptable!

Now bear with me here, I'm not saying that I'm wanting him out yet but there does come a time when questions need asked on the managers position if things don't improve, last year it was after 11, I'm fairly certain I heard our CEO on the podcast just at the end of the season and remember him saying that if we didn't beat Arbroath then we would likely have made the change then but luckily we got the win then and didn't really look back.. One thing I do admire about this club is that we don't sack managers very often, which is a positive in that we don't have to pay compensation plus we give gaffers time to turn things around, exactly like St Johnstone did last season and that was despite strong cries from the support for their CEO to sack Callum Davidson. So in terms of this season, would you say 11 games in before we start questioning Billy, in the hope that things improve pretty darn quickly? I would give him that length of time tbh and hope that things improve asap and we get the injuries clear so that we can put out our strongest team possible. I truly believe that the players are capable of better than they are producing and I'm convinced Billy knows that too. I know I'm not the most patient fan in the world lol but I have backed Gregor Townsend and Steve Clarke for most of their tenure so I'm going to try my upmost to lay off Billy and give him the time he deserves to turn this thing around I am interested to hear your opinions though ;).

I didn't know how to end that sentence lol so I left it at that but I'm glad to see a sense of humour on here . It's true though, some players do need to have a hard look at themselves and ask if they are performing to their capabilities!